Location info – Show map

The Island, Bridewell Street, Bristol. BS1 2QD
Access from Silver street or Nelson street.
The Island Lockdown Venue space based in the old Police Cells in our basement and is unfortunately not an accessible venue for wheelchair users. The basement may be accessible from an alternative entrance where a ramp is located but please note there is a steep gradient and the venue cannot be accessed unassisted and there are no wheelchair-accessible toilets in the venue. We are happy to arrange for free tickets for your personal assistant to help you access our venue. Please contact us and we will do all we can to make your night out accessible. For full access information please download our accessibility document.

The Island Venue

The Island, Bridewell Street, Bristol. BS1 2QD

Opening times

Monday to Friday:

9am – 12.30am

Weekends:

10pm – 3am

Contacts

Call: 0117 3763457
Email: venue@theisland.uk

Features

We work with Amber Audio to provide high quality sound for clubnights. For more intimate events and performances we can supply an in-house PA.
Some staging and use of up to 100 foldaway chairs.
Fully staffed bar.
Sustainable – we use stainless steel cups with a deposit scheme
Max capacity:

250 people

Length:

15m

Width:

5m

Height:

5m

Rigging:

All lighting, projectors and any other equipment rigged at height to be secured using G-clamping plus safety chains.
There are no height points required over 7ft in the interior space.

Private Hire

Booking enquiry: venue@theisland.uk
Hire rates

Price on application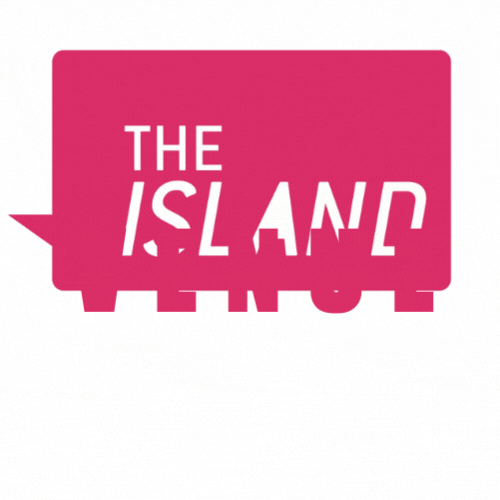 A hidden arts and club venue in central Bristol with an industrial yet intimate feel found nowhere else in the city.
Situated in the former police cells, outdoor training yard and motorbike car park, the venue has a unique and industrial aesthetic to it and is literally an underground venue. The adjoining former training yard acts as an outdoor smoking area for the venue.
We work with promotors to ensure that the Venue hosts a unique blend of music, attracts fantastic crowds and that the atmosphere of our nights are fun, save and inclusive. Here at The Island Venue, we take pride in looking after our staff, artists and most importantly…you. We partner with Amber Audio to supply professional quality sound systems to ensure that our small grassroots venue has world-class sound.
By far and away one of Bristol's top club spaces. The Island is home to a tunnel, maybe 30 metres long and about six or seven wide. I've never not gone there and left feeling like I've experienced something special. Whether that's down to the physical venue itself or the team behind it being exceptionally good when it comes to knowing who to book, it's easily one of the clubs I get most excited about visiting.

DJ Miles Arnold
We are committed to the Good night out Campaign. Good Night out is an independent campaign working with clubs, bars, pubs and venues around the UK and Ireland to end harassment on nights out. Artspace Lifespace and The Invisible Circus Inclusion officers championed a Halt Harassment consultation in 2019 and will be running a Halt Harassment campaign in 2021.
All staff are fully trained and we select carefully our security officers and contractors. In addition to club nights, The Venue is suitable for filming by small to large scale production companies, workshops, exhibition preview nights, performances and film screenings.
We're independent and proud of it and our whole ethos is to provide a vibrant friendly and clean bar, with a selection of natural energy drinks alongside our standard bar selection for the audience who would like to have a non-alcoholic healthy drink.
The Venue can be hired until 00:30 Monday to Thursday and we open until 03:00 at weekends with extended opening hours optional.
Past events