Rebellion Regeneration Community Exhibition
On the 10th and 11th March 2023 2nd year fine art students from The Bristol School of Art will present their exhibition inspired by the history of The Island. We caught up with contributing artist Jeanette Read to find out more…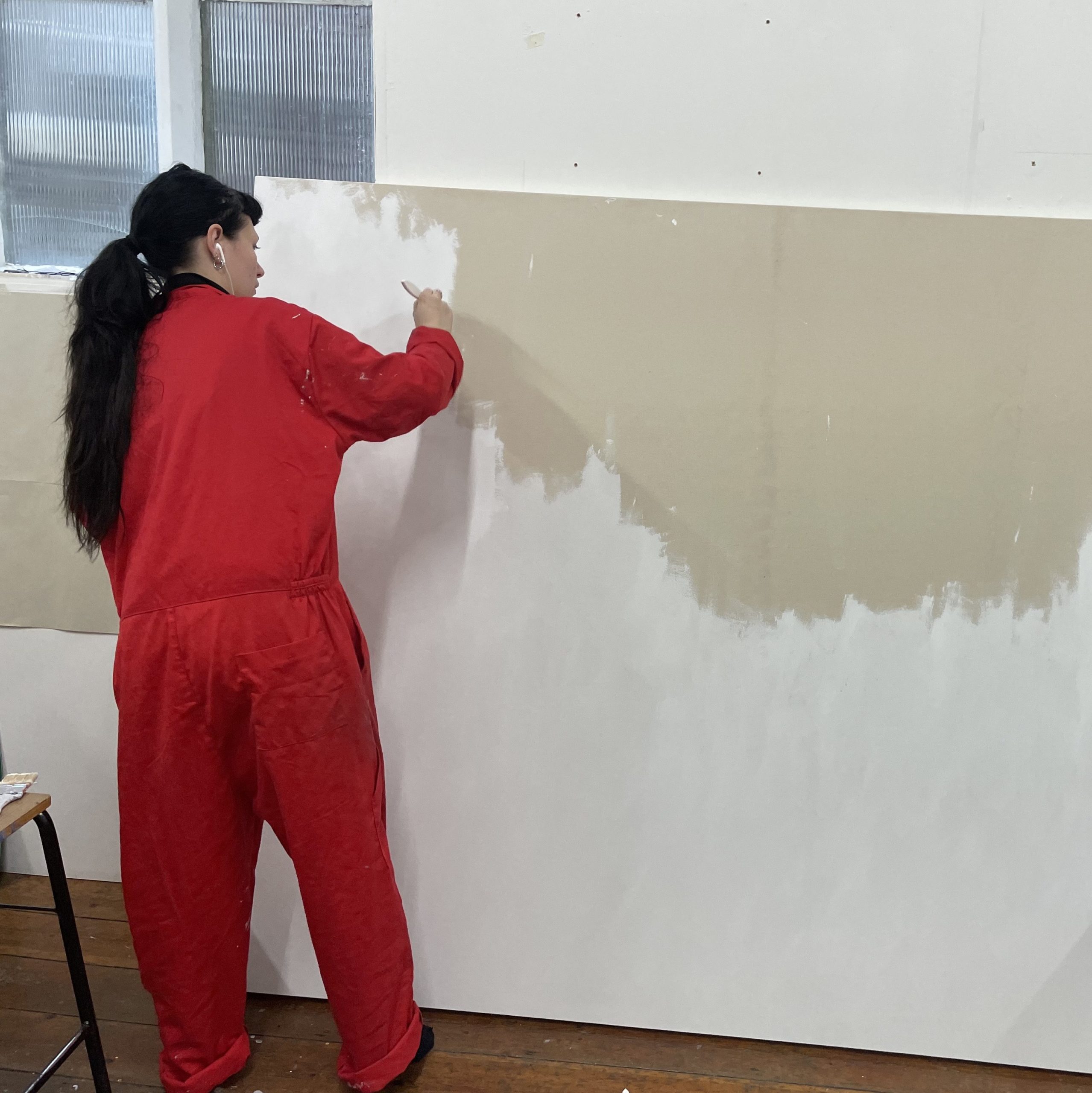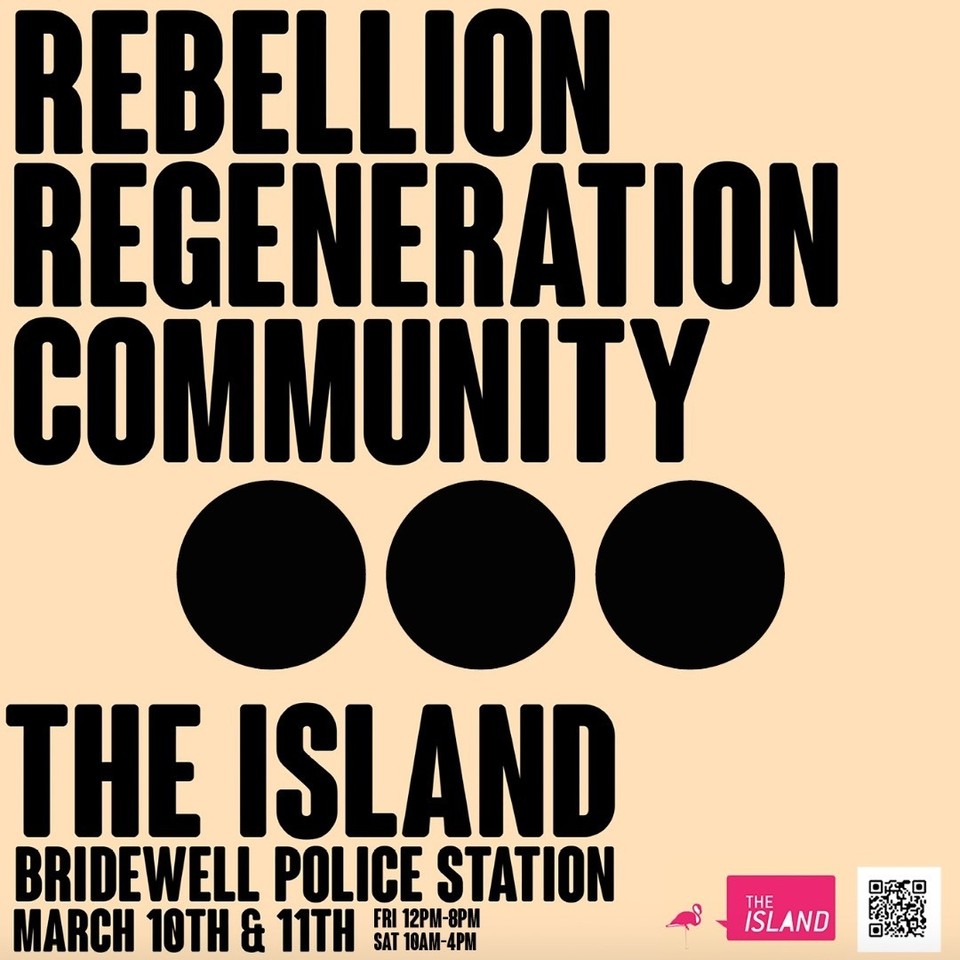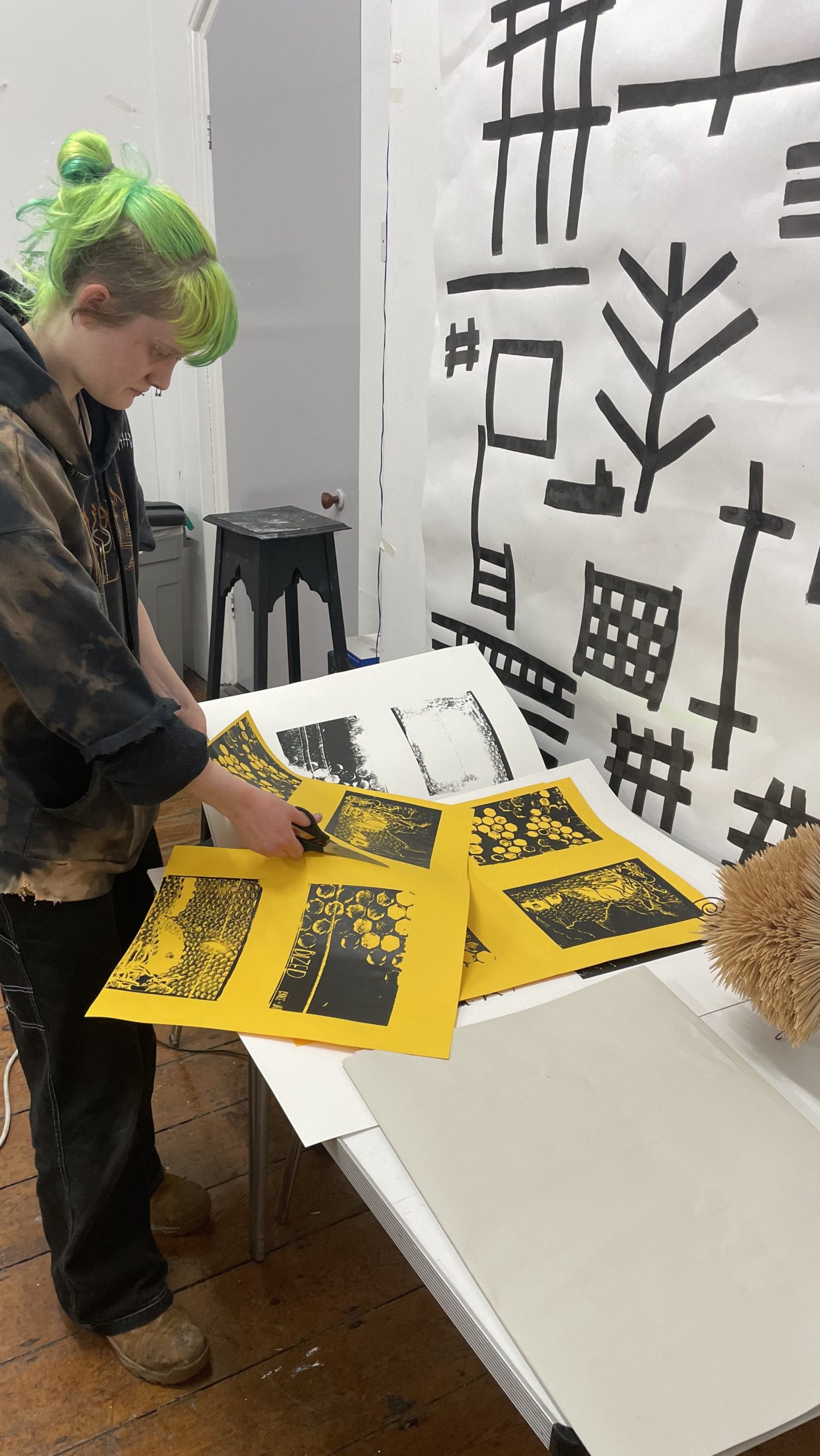 Q, How did the idea of an exhibition based around The Island building come about?
A. As part of our degree course we are required to put on a group exhibition.  We are responsible for the design, planning and execution of it and we looked at various options from outdoor spaces to online and various indoor spaces.  We are constrained by a tight budget as we have to fund the event ourselves and were looking to keep costs as low as possible while still putting on a professional and well organised event.  We also wanted a central Bristol location and Island fitted the bill.  The history of the building and location adds interest and we felt that we could put something together which would respond to this.  
Q. How did students research The Island and what did they find most interesting about the building?
A. We wanted the exhibition to have a theme which responded to the history of the building, the charity and the area.  We started by brainstorming ideas looking at each of these and settled on 'Rebellion, Regeneration and Community' which we felt reflected on the ethos of the charity, the distant past, more recent history and current use of the building.  The themes were also wide enough that each person would be able to tailor their way of working to them.  Each person has done their own research into the space and responded to this in their own way. Personally I was interested in the space as an old police station and the history of the area and working within the theme of 'Rebellion' my work looks at disruption of pattern and perception.  Perhaps not 'rebellion' in the more common way of thinking but in terms of disruption and a feeling of uncomfortableness when looking at the work.

Q. How has this project changed your perception of the use of vacant properties for arts purposes?
With the demise of the high street and properties becoming vacant on a regular basis it is good to see that they can be used for community purposes.  The regeneration of areas for the arts and/or community use is vital to the well being of an area and can change people's feelings about where they live and work.  I imagine reusing vacant premises can help slow down the demise of an area and keep people using and visiting it?   

Q. What do you think makes the Art scene in Bristol interesting?
A. The Bristol art scene is incredibly diverse – from small/local community projects, to talks and events to higher profile exhibitions in places like Spike Island, the Arnolfini and the RWA.  There genuinely seems to be something for everyone and things to get involved in.
The Rebellion, Regeneration and Community Exhibition takes place at The Island Gallery, Friday 10th March 12 – 8 pm and Saturday 11th March 10 – 4pm.