The Vestibules Openspace 2022
Join us at The Vestibules on Saturday 8th October for the second weekend of our Artspace Openspace events.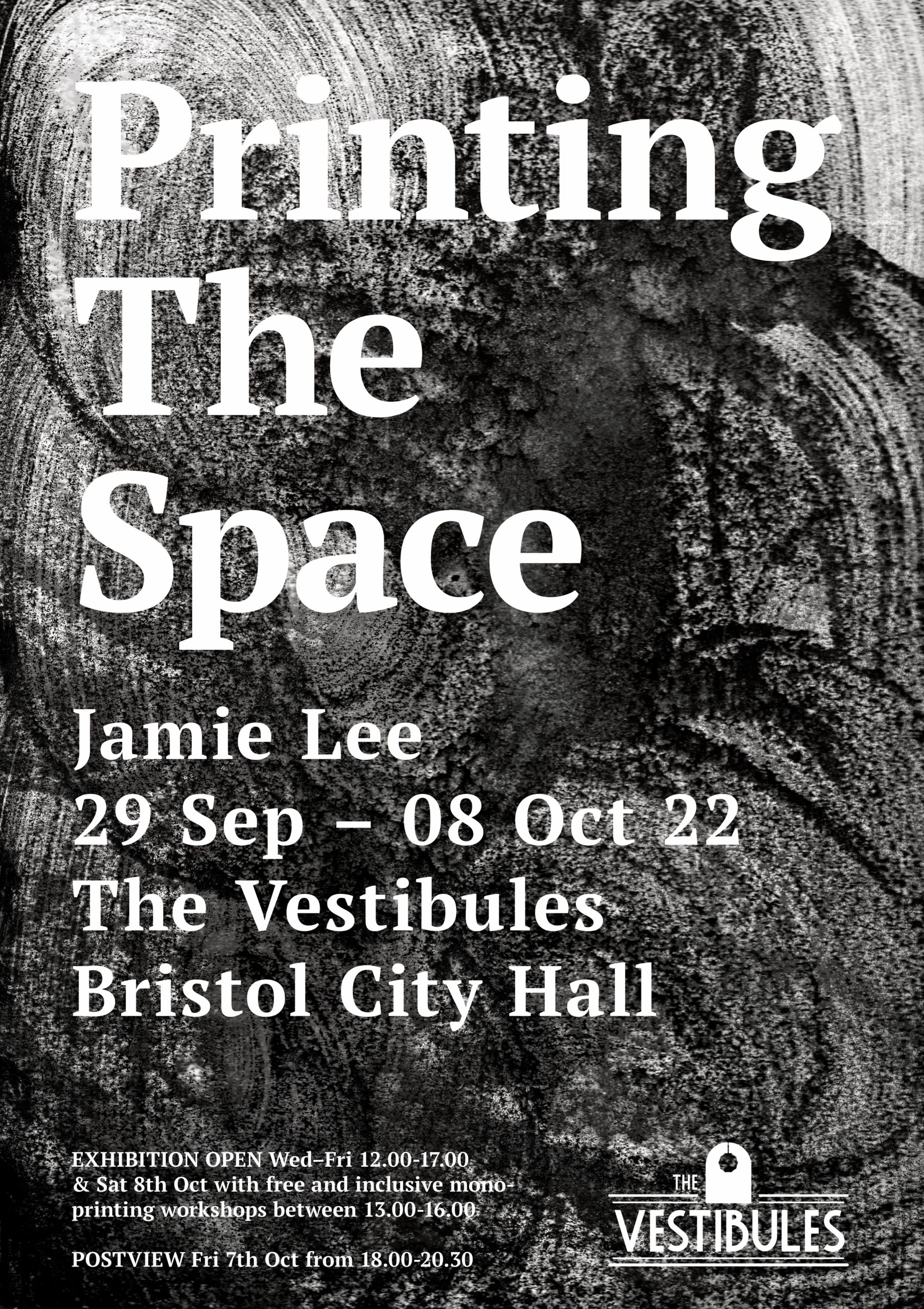 Printing The Space and exhibition at the Park Street Vestibule.
Print workshop 12 pm – 5 pm, Saturday the 8th October.
Jamie Lee invites the audience to participate in the printing of a new space, inside the City Hall. The audience will produce mono-prints which will then hang inside the exhibition for its duration.
The idea of using an exhibition space and transforming it into a workshop, was inspired by skills and methods learnt on East Bristol Contemporary's Day School programme. A self funded alternative arts course that includes a studio as well as monthly workshops with invited guest artists and creative practitioners.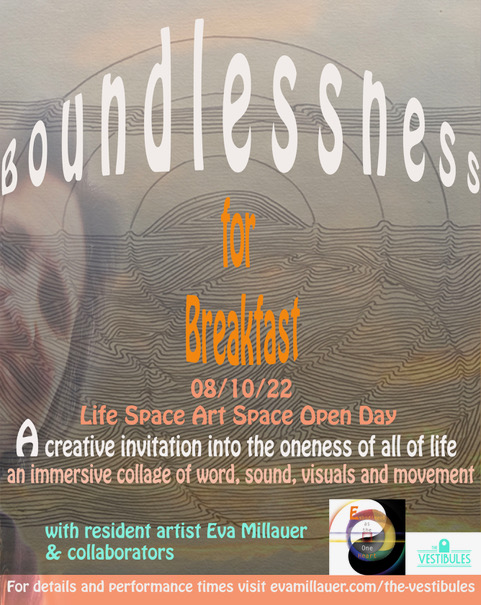 Boundlessness For Breakfast, exhibition and immersive performance at the Deanery Road Vestibule by artist Eva Millauer, 12 – 5pm Saturday 8th October
You are invited into an experiential and immersive space exploring the lifelong passion of artist Eva Millauer: the creative exploration of 'the oneness of all of life'. Universally, unapologetically, daring to jump into the unknown with warmth and laughter.
During her residency Eva will be collaborating with various artists. For up-to-date performance times see http://evamillauer.com/the-vestibules