Opportunities
JOB OPPORTUNITIES
Our small, friendly team work flexibly across multiple venues in Bristol
We are an equal opportunities employer and we encourage applications from suitably qualified and eligible candidates regardless of gender, race, disability, age, sexual orientation, religion or belief, socio-economic class.
Paid Roles
Post: FINANCE OFFICER
Salary: Scale 5 NCP 12 £22,571 (FTE)
Hours of work: 18 hours per week
Place of work: The Island, Nelson Street, Bristol. BS1 2BE
Application deadline: Tuesday 30th August
Interviews: First Interview: Week of the 12th September, date TBC, in Bristol. Second interviews will be held over zoom.
Start Date: 31st October 2022 (includes a 1-2 week handover period)
For application information please email recruitment@theisland.uk
Finance Officer Responsibilities:
GENERAL FINANCE
Working with Payroll systems, Quickbooks online, Google Drive, One drive and Internet Banking.
Administering the accounting software for the charity and its trading subsidiary, check, process and record all transactions, raise and administer invoices; code items to agreed customer/sales lines using Quickbooks accounting software.
Weekly Credit control.
Raising invoices for all areas of the business and paying all the suppliers in a timely manner.
Preparing aged debtors reports and liaising with relevant venue coordinator / manager to ensure that debts are recovered.
Liaising with the energy broker, electricity company and calculating utilities recharges.
Monthly bank reconciliation on Quickbooks and ensuring all accounts balance.
Maintaining the budget to actuals cash flow template from the reconciled records in Quickbooks
Assist the Company Manager & Treasurer in the preparation, monitoring, evaluation and analysis of a range of financial information including annual and project budgets, annual accounts information, monthly monitoring information and ad hoc financial information
Maintaining a petty cash if required and any associated banking.
Maintaining a filing system so that all the documents required for our accountants
Responsible for ensuring all paper and electronic finance records are managed and stored safely at all times.
Liaising with our banks and our accountants for year end.
Other ad-hoc office duties including answering the phone and other admin support.
Working with the Company Manager & Treasurer to review our Financial systems annually and ensure that ArtspaceLifespace financial policies and procedures are adhered to and fit for purpose.
PAYROLL
Liaising with payroll company.
Administer payroll to staff on time and accurately.
Ensure that payroll costs are accurately recorded in the finance system.
Provide payroll related advice to staff where necessary.
Calculate deductions and statutory pay accurately and apply where appropriate including, but not limited to, Maternity and Paternity pay.
Ensuring accurate RTI submissions and payments to HMRC.
To send accurate pension information to The People's Pension and provide pension related advice to staff where necessary and administer automatic enrolment.
Ensure accurate and timely submission of annual P11D.
Remain up to date with legislation relating to Tax, NI, Pension and other payroll related changes.
Administer organisations Healthcare scheme and any other staff benefits
Reimbursing staff expenses in a timely manner. Managing staff expense spreadsheets and flagging any unaccounted spend with the Venue Manager / Company Manager / Charity Treasurer.
For application information please email recruitment@theisland.uk
Post: FACILITIES CARETAKER
Grade: Scale 4 NCP 7
Pay Scale: £20,444 Pro Rata (or £10.60 per hour)
Hours of Work: 6 to 10 hours (over 1 or 2 days, pt & flexible)
Reports to: Venue Manager
Location: The Island, Nelson Street, Bristol, BS1 2BE
Type of Contract: TBC
If you prefer to work for Artspace Lifespace as a Freelancer then you must pay your own NI & Tax but you will be eligible for holiday pay at 12.07% of your hourly rate after 3 months of continuous employment. You will also be eligible to enrol on our Healthcare scheme. Freelancers will unfortunately not be eligible for our pension scheme.
MAIN PURPOSE OF POST:
Support Venue Manager at The Island with basic maintenance and caretaker duties.
KEY TASKS:
Caretaking and maintenance provision.
General maintenance including basic plumbing and handyman duties (e.g. replacing toilet seats, washers on taps).
Maintaining security facilities across the properties we manage (e.g. changing codes on keypads, replacing broken locks)
Ensuring that basic facilities are well-maintained
Working with the Venue Manager to maintain the H&S Statutory Requirements spreadsheet – ensuring that facilities meet government regulations and environmental, health and security standards
Providing support to the Venue Manager on building projects, renovations, or refurbishments
Managing budgets and ensuring cost-effectiveness – obtaining quotes from contractors for work (3 quotes required), overseeing and agreeing contracts and providers. Monitoring cost of external suppliers (e.g. plumbers, electricians) in order to achieve best value.
Visual checks of building reporting any concerns to the Venue Manager and monitoring roof-spaces and windows for signs of nesting birds or vegtation. Update and maintain a preventative maintenance plan of routine inspection of the building fabric including checking rainwater goods, drainage and ensuring ventilation grilles are free from obstruction.
Maintaining a safe and clean working environment and any other health and safety duties relating to the post.
Uphold the Health and Safety policy, Fire Risk Assessment and Evacuation Procedure and ensure all relevant policies are adhered to, including creating risk assessment for new tasks.
Ensure accurate and timely completion of all admin/record-keeping connected to your post.
Attend Team meetings when required
SKILLS & EXPERIENCE REQUIRED:
Essential:
Health & Safety basic knowledge
Maintenance Experience
Basic understanding of building maintenance requirements
Confidence in communicating with external contractors
The ability to work within a team
Relate well to others and maintain professional relationships
Key Holding experience
Ordering of materials and stock control
The ability to formulate and follow a planned maintenance programme
Use of Google calendar essential, ability to organise own workload
Desirable:
Relevant experience in a maintenance/caretaker role.
All staff are required to work within The Island's equal opportunity policy.
This job description is not comprehensive, and duties may change and develop according to future requirements.
VOLUNTEER
Artspace Lifespace welcome applications from Volunteers.
Artspace Openspace – be part of our open days at The Arts Mansion, The Island and the Vestibules? We welcome applicants from volunteers to invigilate and support our upcoming events. Get in touch with info@theisland.uk to find out more.
Intern opportunities are normally paid and part-funded by Universities. These are ideal for creative's and those wishing to develop a career in the arts and events.
Specific Projects – We encourage individuals interested in specific projects to get hands-on and join us by volunteering and helping support our dynamic and creative artist-led projects. We have a variety of opportunities available throughout the year including volunteering to assist with invigilating at exhibitions, gathering inclusion monitoring data and stewarding at events. We helped set up the Friends of Ashton Court Mansion in 2019, which is always on the look out for volunteers, particularly those interested in researching building heritage, design or web development to present their findings.
You can sign up as a volunteer by emailing info@artspace.uk stating what project you are interested in volunteering for or what skills you can offer to help support Artspace Lifespace.
STUDIO SPACES AVAILABLE AT THE ISLAND
We have studio spaces available suitable for visual artists at The Island. See below for details. Viewings will be held on Thursday the 14th July at 1pm. If you'd like to come along to see the spaces please reply to info@theisland.uk and include a link to your work. Prices include wifi and all bills.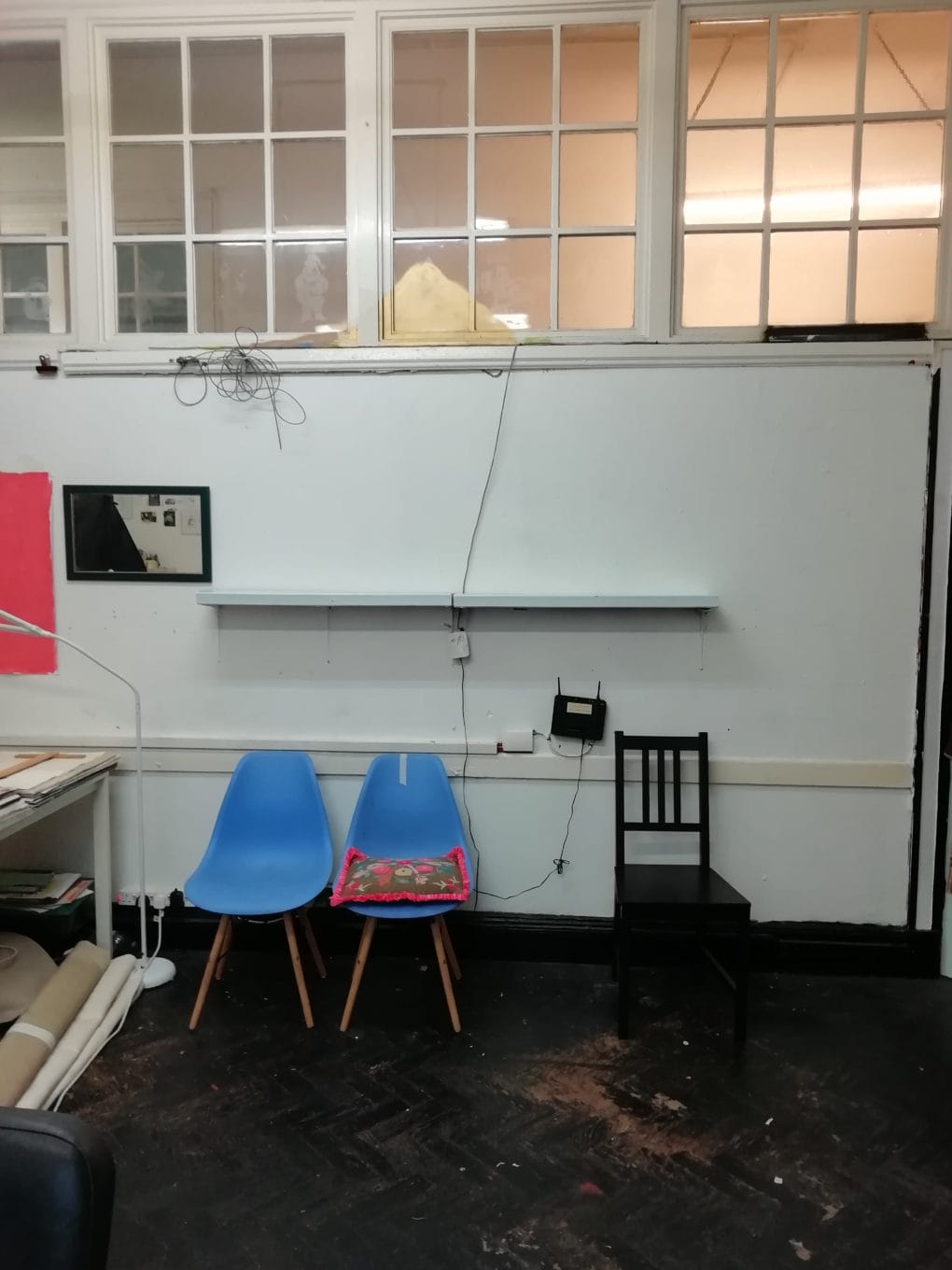 Studio PO22 – we have 1 x 1 person studio spaces available in this 6 person shared studio. Additional storage space to side of the room. £127.50 per month.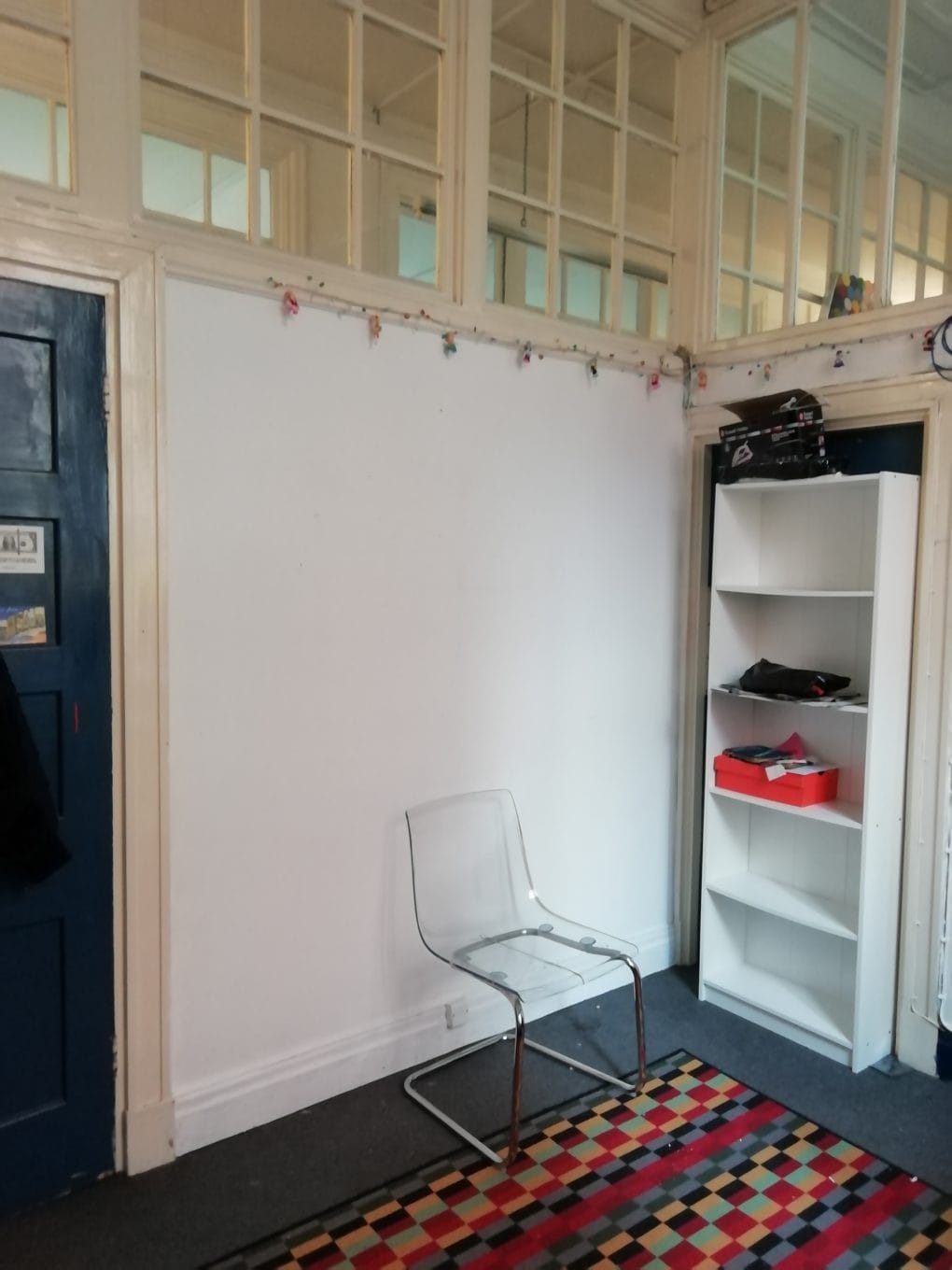 PO32 – 1 person desk space in 2 person shared studio. £92 per month.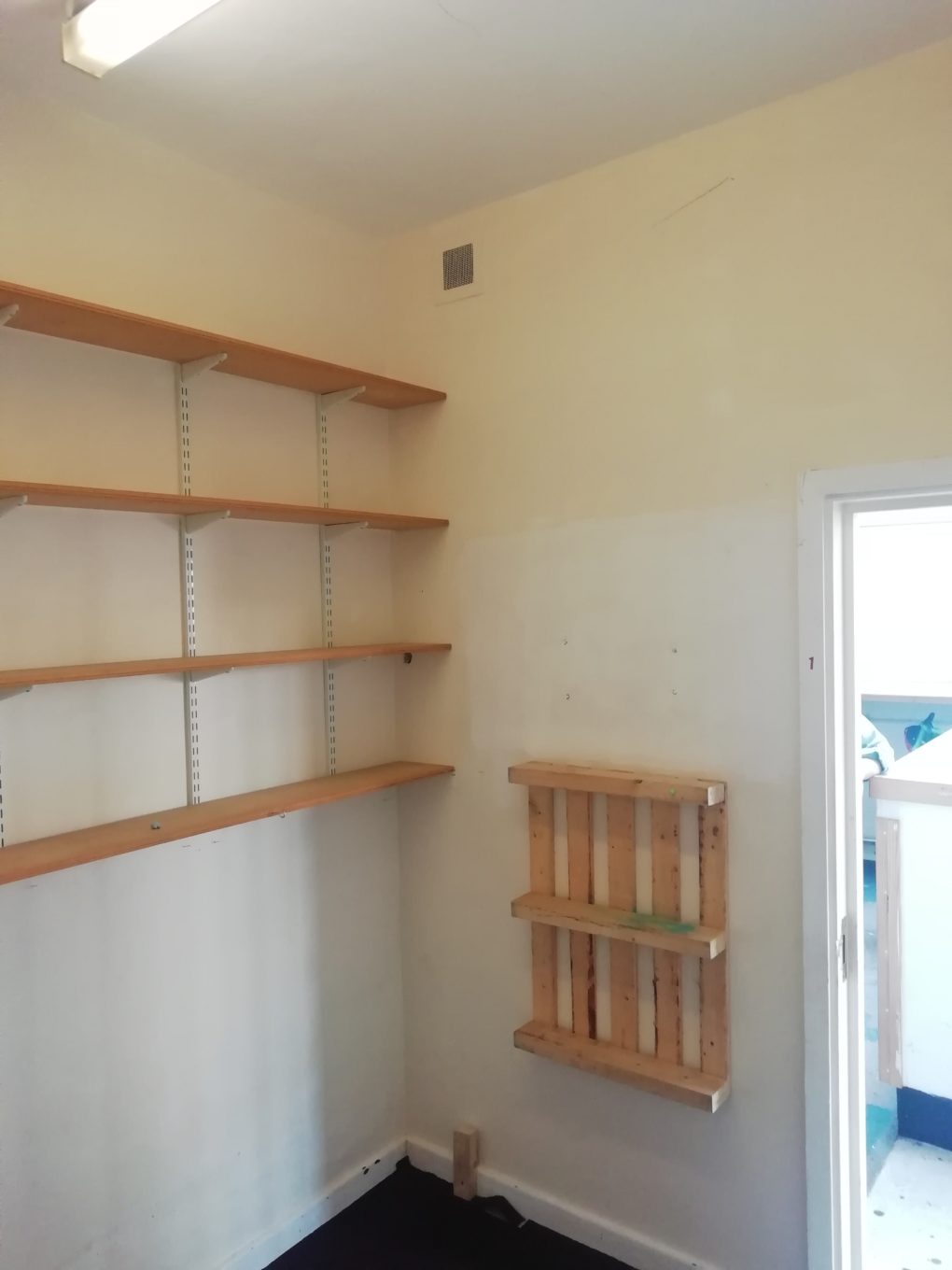 PO37 – 1 person studio, ideal for visual media based practice. £150 per month.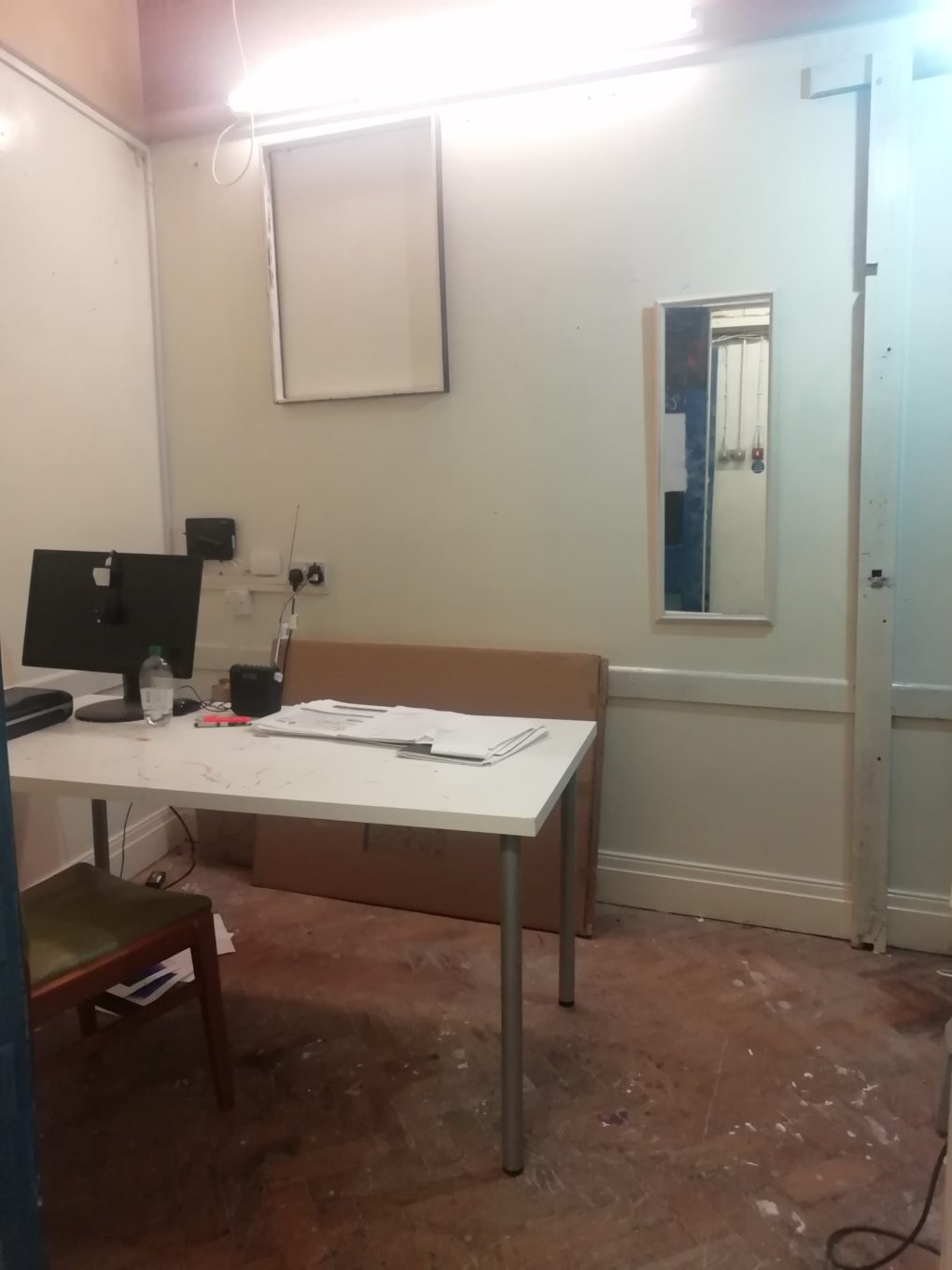 PO14 – 1 person studio. £135 per month.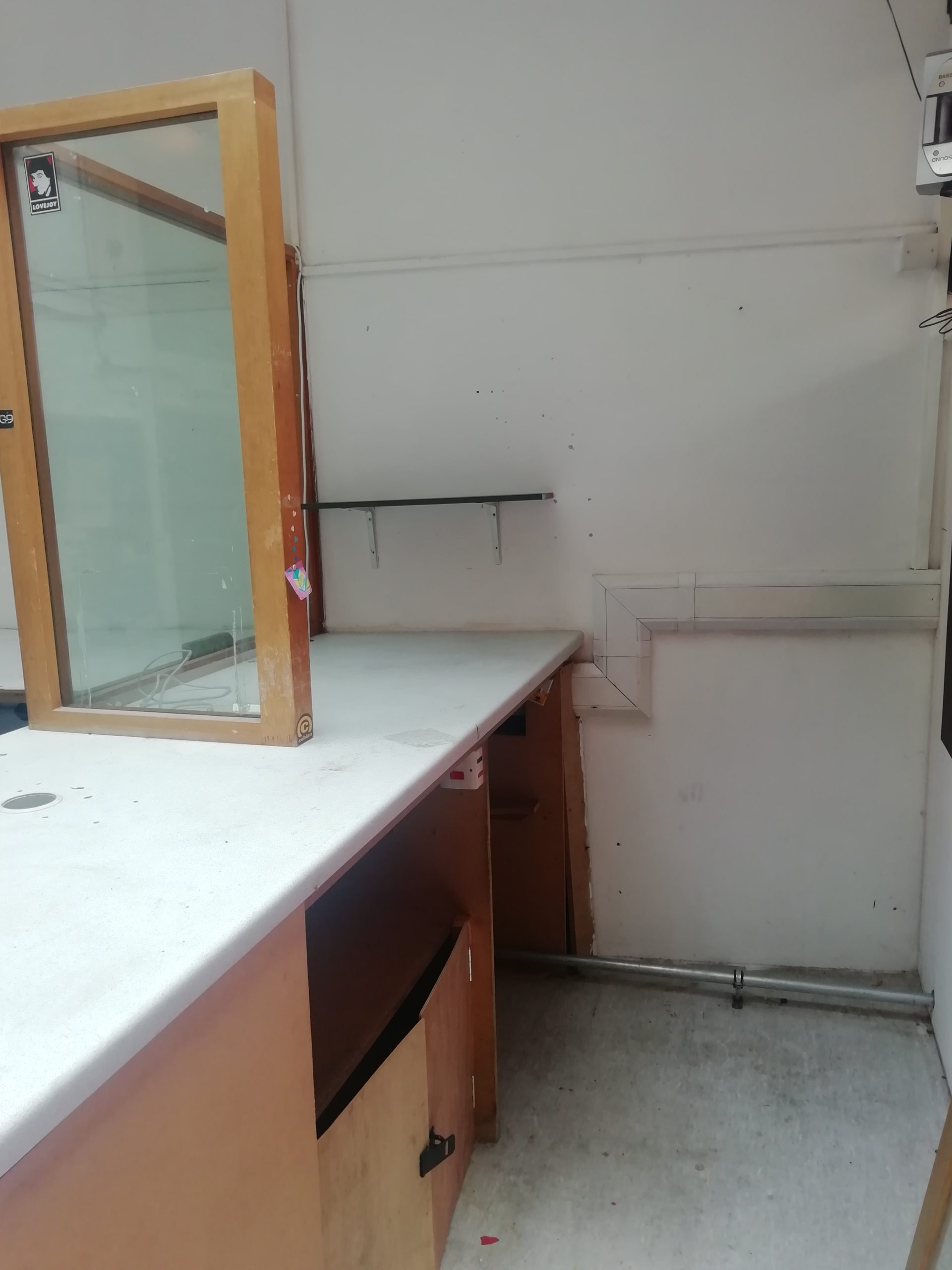 PO36A – 1 person desk space. £75 per month.