Sparks Bristol Studios
Sparks Bristol offers a range of private studios/office spaces and coworking creative desk space for artists to hire at affordable rates on the 2nd and 3rd Floors of Sparks Bristol.
NOW INVITING VIEWINGS!
View and express interest in desk space https://bit.ly/SparksCreatives and
private studios https://bit.ly/SparksStudios
Sparks 2F Co-Creation Space
Sparks Second Floor Co-Creation Space, aka 'Imagineering' is a brand new coworking space for creatives and artists at affordable prices who want to meet and network with other South West creatives, socially engaged start-ups retailers and businesses based in the iconic former M&S store in Broadmead, Bristol. 
Creative individuals / COLLECTIVES
Creative Individuals or Collectives: £70 pcm per desk (individual artists) to £120 per desk (window desk)
Creative business
Creative Business: From £120 pcm per desk (community collectives and organisations in receipt of funding or start-up commercial creatives) to £220 pcm per desk. If you are not a non-profit, new cic or start-up then please speak to us about pricing as you may be eligible for the creative individuals rate.  
What is included?
Your own dedicated desk
Lockers to securely store your belongings
Breakout space
Free access to our second floor creation space for showing work in progress or working on larger projects 
50% discount on ad-hoc hire of our Hirable Space on the 1st Floor – Dept of Imagination
Business rate, electricity, water, recycling disposal and management costs.
Access to Broadband (please note that if uninterrupted streaming and broadband is essential to your practice then you should obtain your own mobile broadband service).  
Imagineering hours are between 8.45am – 10pm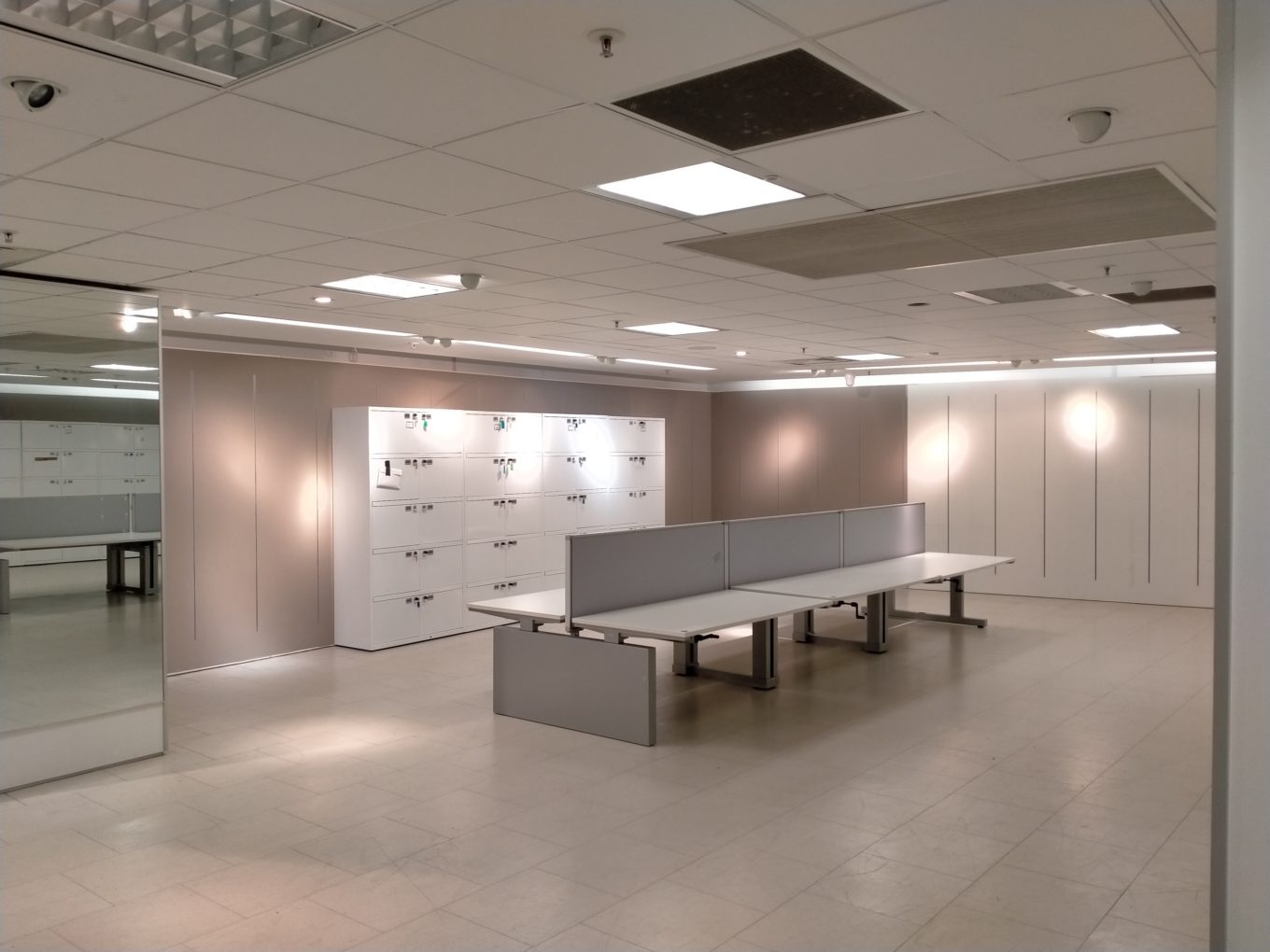 Please contact: Bookings@sparksbristol.co.uk
OPENS JULY 2023
Private Studios
Sparks Second and Third Floor Creative Studios & Offices provide individual offices and studios for creatives, artists and organisations at affordable prices based in the iconic former M&S store in Broadmead, Bristol.  Our third floor studios only have lift access for special events via the Whippington Court Goods lift and are unfortunately not suitable for day-to-day wheelchair access. 
We are now taking enquiries for space from March 2023.
2F Backstage – Purple Studio
Let Status: Pending
2F Backstage – White Studio
Let Status: Pending
3F – Studio 1
Let Status: No longer available
3F – Studio 2
Let Status: No longer available
3F – Studio 4
Let Status: No longer available
3F – Studio 5
3F – Studio 6
Let Status: No longer available
Let Status: Pending
3F – Studio 11
Let Status: Available