Sparks Bristol Launch
Sparks Bristol – Putting the Art back in Department Stores
On the 13th May, in partnership with Global Goals Centre, we launched Sparks Bristol, the groundbreaking project that merges art, education, shopping, and sustainability. Revitalising the old Marks and Spencers building in the heart of Broadmead. The grand opening witnessed an incredible turnout of over 8000 visitors, who flocked to experience this innovative shopping and visitor destination.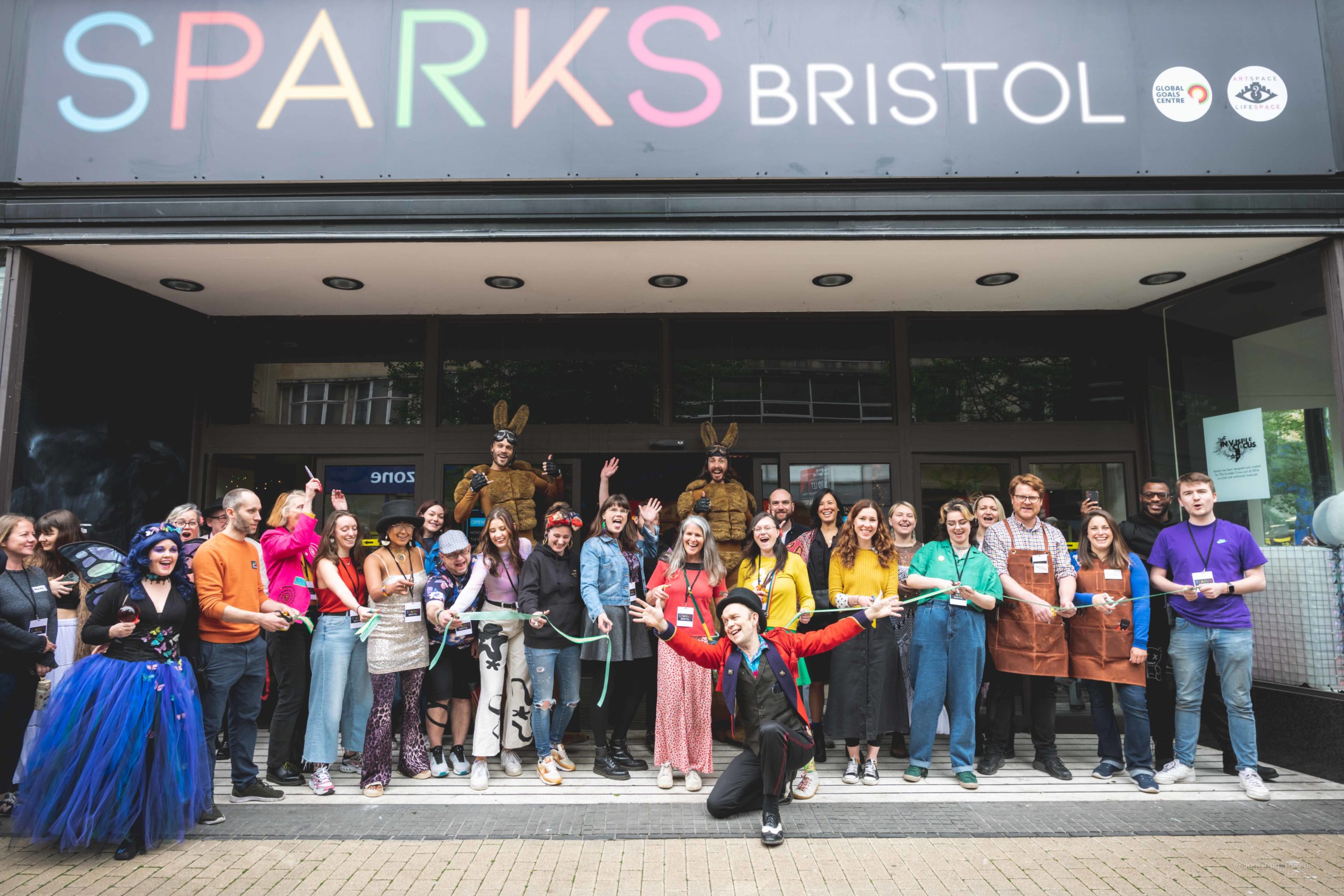 Part art installation, part retail space, and part educational centre, Sparks Bristol is an eclectic pilot project that reimagines the purpose of empty department stores on the high street, with a strong emphasis on community and sustainability.
The ribbon-cutting ceremony was a truly democratic affair, with leads from various departments, alongside the project heads of Global Goals Centre and Artspace Lifespace, all coming together. The Invisible Circus Ringmaster electrified the atmosphere by announcing the store's official opening.
"Welcome to the future! We are putting the art back in the Department Store," exclaimed ringmaster Doug Francisco, as bouncing kangaroos spilled from the store onto the streets. This spectacle marked the launch of the Invisible Circus Weekends of Wonder, a series of free events taking place every weekend until June 4th.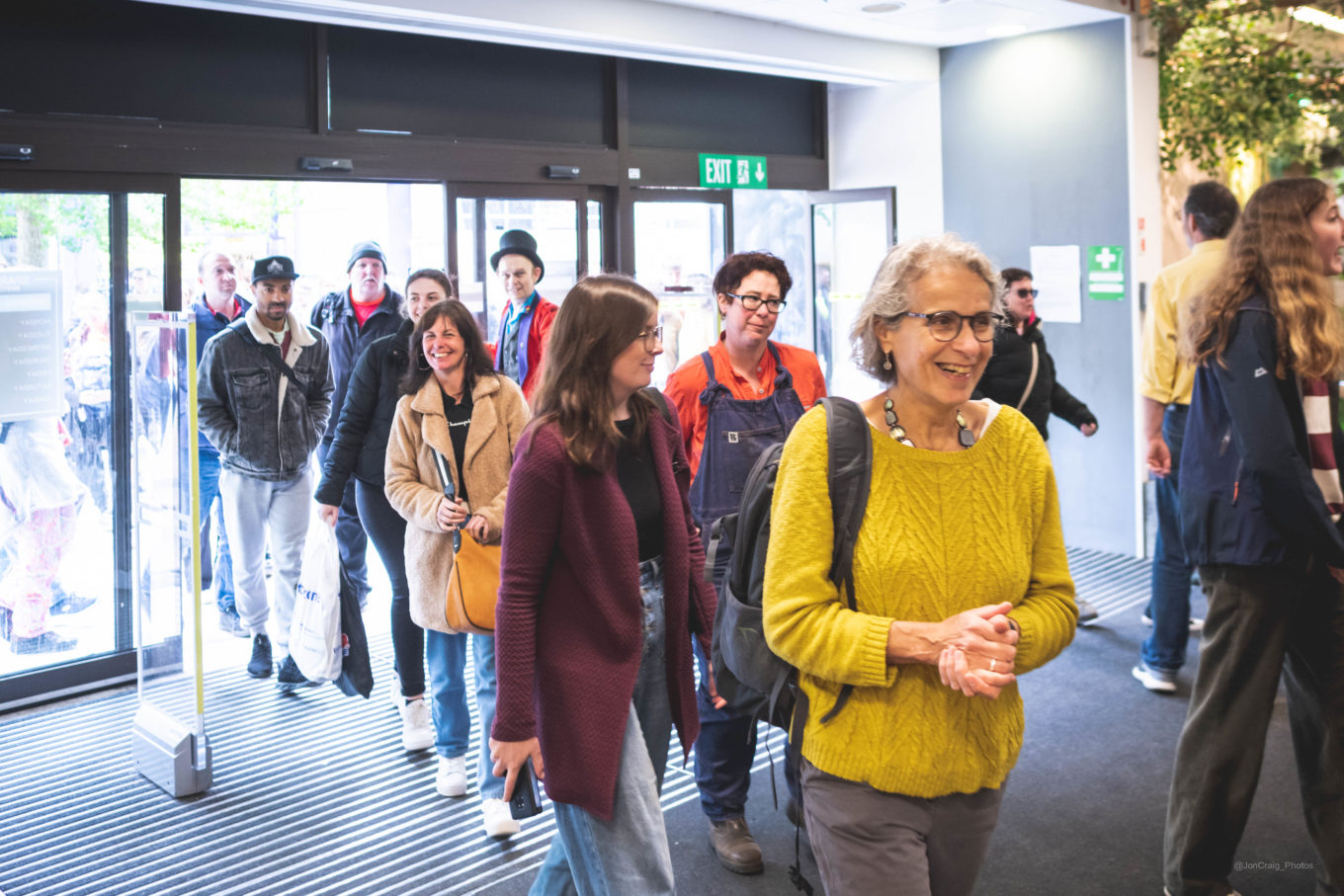 "Our unique mix of ethical and local retail, travel and energy advice with lots of creativity and fun is bringing a true Bristol feel to Broadmead" said Jenny Foster, Project Director at Global Goals Centre. "We are all about sustainable solutions whilst saving money, selling products by over 75 local sustainable makers and producers, promoting reuse and recycling and breathing fresh life into our city centre."
Kathryn Chiswell Jones, Artspace Lifespace Company Manager, was overwhelmed by the response to Sparks Bristol, stating, "We are blown away by the positive reaction to Sparks Bristol. The store exuded an incredible atmosphere over the weekend, and I had the pleasure of meeting so many wonderful people from all over Bristol, Swindon, and even Japan!"
Rosalie Smart from Brislington was captivated by the project "This is unique, using the space to bring awareness to everybody. It surely brought awareness to me" said Rosalie "The food is great because I'm vegan and I can see a lot of vegan stuff…I'm coming back to do my shopping!"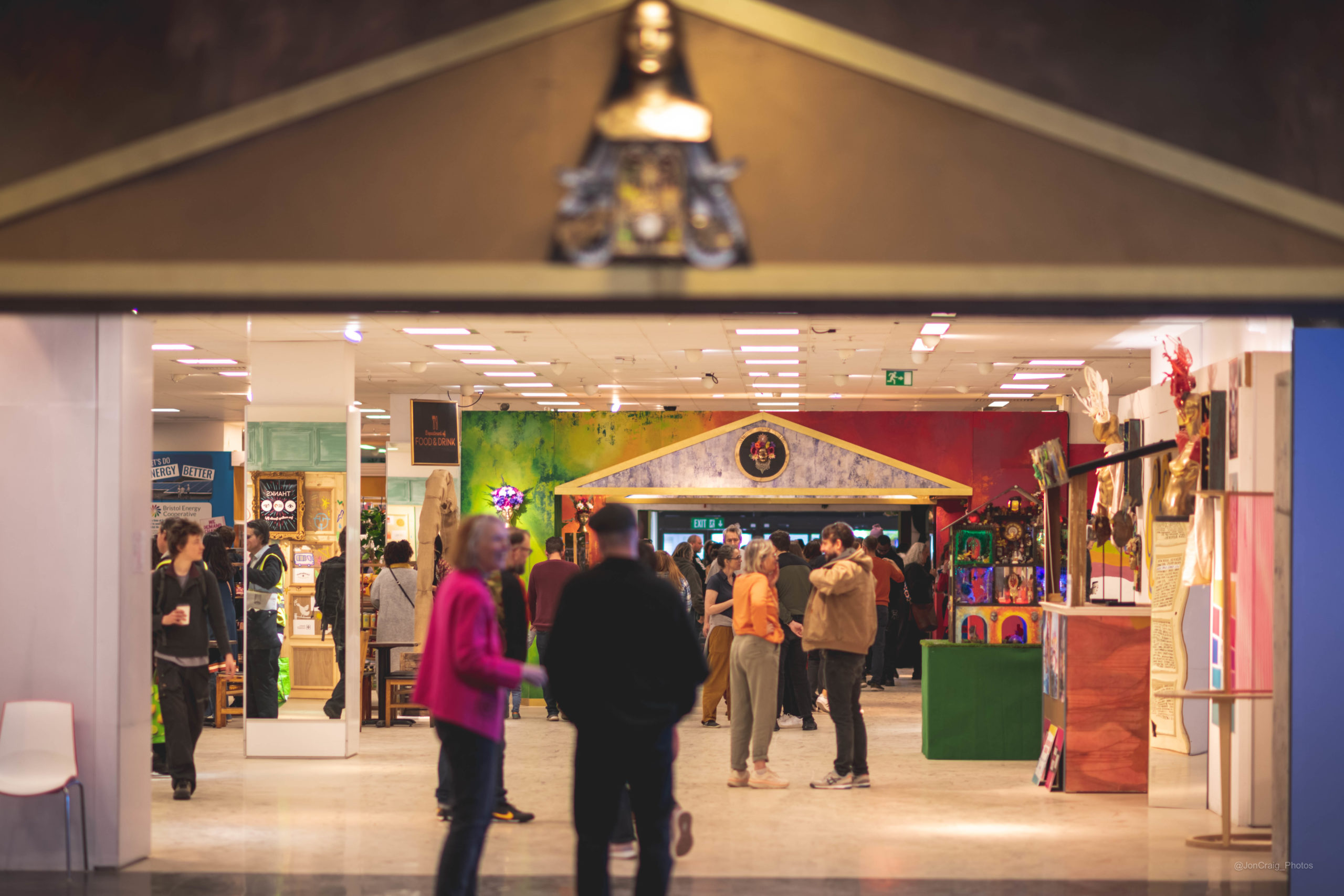 Visitors echoed their amazement with numerous "wow" and "amazing" as they explored the former foodhall and ladies wear sections, reimagined by creative partners The Invisible Circus. "We are so lucky they are bringing something like this to Bristol. I've never seen anything like this in the UK," commented one visitor. Others described it as the perfect use of space and a vibrant, distinctive addition to the city.
"It's so good you've got this space for us to learn about recycling and mending and technology. And I got to drive a bus! I love it!"

Yahya aged 8
Sparks offers a range of Departments to shop and explore : Fashion, Food, Gifts, Plants, Nature, Travel, Energy and more. The project has attracted a dedicated team of volunteers, who will play a vital role in contributing to the success of Sparks.
"What an amazing project to be involved in; the positivity and sense of community was radiating in Bristol today" said one of the volunteers.
Sparks is open Wednesday to Saturday from 11am-6pm and from 11am-5pm on Sundays. The upper floors will be an arts hub with hireable rehearsals, events and creative desk space opening in June.
To find out more about Sparks Bristol, please visit sparksbristol.co.uk.