Low Impact Events Design and Build
From Santa's grotto to a secret festival venue we all love a creative 'pop-up' event but what happens to the scenery once the lights go down? Due to its temporary nature the events industry is notoriously wasteful. While there's a lot of work going on to reduce the majority of waste generated by food and packaging, there's more that can be done when designing, building and disposing of the built set, decor and staging.
Sparks Bristol are looking at ways to reduce their carbon footprint and reduce the environmental impact of their activities. Working with The Invisible Circus they strived to create the interior of Sparks using only second-hand materials. During the build they considered ways to evaluate the process but found it hard to demonstrate how many resources were being saved compared with buying new materials.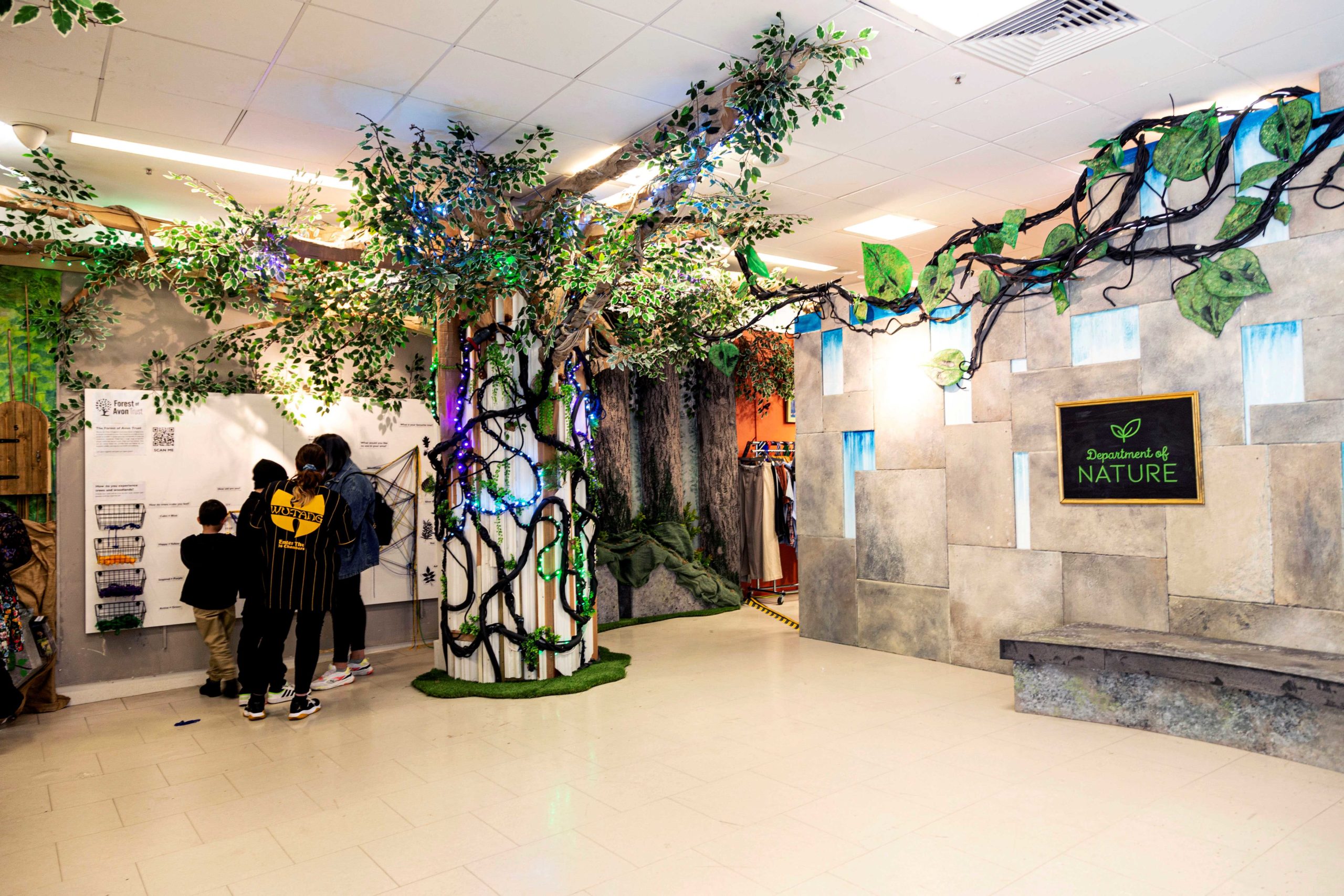 On the 20th October No Small Thing are hosting a half day workshop at Sparks Bristol on impact modelling to guide decision making and calculate the consequences of design and build projects. The workshop will share a flexible, open-source impact model specific to temporary structures and the arts/culture industries. The free toolkit, developed by URGE Collective, builds on findings from an environmental audit of the Waste Age exhibition at The Design Museum and is aimed at design and build teams, designers, artists and project managers working on physical constructions such as exhibitions and sets for television and theatre.
Thanks to Arts Council England there are low income tickets and affordable ticket options. Any profit from the workshops will be used to support No Small Thing's weekly Repair Cafes at Sparks Bristol.
The workshop will be led by URGE's Alexie Sommer, a designer and communication expert focusing on business sustainability and co-facilitated by Jenny Ford a circular economy consultant, researcher and resource activist, founder of No Small Thing / Materials in Mind. After the workshop attendees can use the Impact Model to design and build projects to make better design decisions and start tracking project carbon emissions. 
Refreshments will be provided, don't forget your reusable water cup and bottle! Please bring any relevant examples of typical projects for discussion along with a laptop with Excel/Numbers installed, as the impact model is in excel format.
WORKSHOP: Creative Toolkit For Low Impact Design and Build. Tickets via Headfirst.
DATE: Friday 20 October
TIME: 1:30pm-5:30pm
LOCATION: Department of Discovery, Ground Floor, Sparks Bristol, 78 Broadmead