All the best laid plans
Reflections on 2021
It has been a year of reflection and challenges for Artspace Lifespace. Looking back on the past year at our AGM at the beginning of December, and seeing the amazing artists and activity that was supported during such a challenging time reinforces just how essential the arts and grassroots organisations are. Next year will no doubt bring further challenges and necessary changes to our organisation to ensure our survival. Grassroots organisations have the power to cut across divides of class, ethnicity, generation, gender and culture and we will continue to campaign for the creative use of buildings and space in Bristol and beyond in 2022.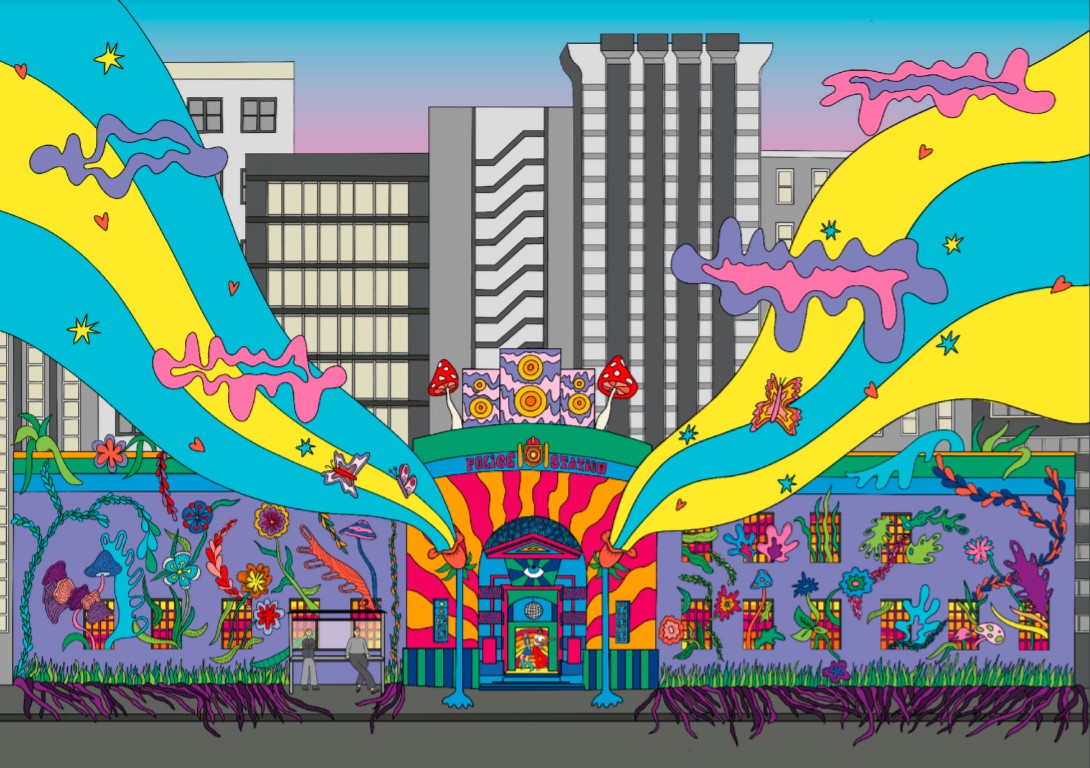 Plan B
On the 8th December, the UK Government announced England will move to Plan B following the rapid spread of the Omicron variant in the UK with face masks now compulsory in most public indoor venues, other than hospitality. Our policy on face masks is unchanged. As we announced in July 2021, there is no freedom without responsibility. To protect yourself and others, wearing masks in public areas will still be required even in our hospitality settings, except where eating and drinking. Those of you attending our Winter Warmers series of festivities at Ashton Court Mansion may be familiar with the event Covid procedures we have put in place since November to help us to reduce the risk of the spread of COVID-19. As well as a copy of your ticket, attendance at our events will require the presentation of your NHS COVID Pass, evidence of immunity or of a negative lateral flow test. You can download your digital NHS COVID Pass and print it or show us a copy on your phone. We ask that if you are taking a Lateral Flow test to please register the result on the NHS app and you'll receive a confirmation text which you need to show door staff. Self-declared exemptions are permitted.
At The Island, we have embarked on an exciting research project with Hydock and Ambisense to monitor the CO2 levels within our venues, identify poorly ventilated areas. This model can help predict the risk of airborne infection of COVID-19 in environments as occupancy varies throughout the day. At the Arts Mansion, we are lucky to have high ceilings and windows which we can open to provide ventilation during the event. We also have reduced the capacity of our events to make our events as safe as possible for visitors and there are hand sanitiser points throughout the venue.
Yuletide Office opening hours
Island Office: The office will be closed from the 23rd to 26th December and the 31st December.
The Vestibules: Booking enquiries are now closed until the 26th of December.
The Arts Mansion: The Arts mansion office will be closed from the 24th December until January 4th.
Wishing you safe and happy holidays
Many traditional Christmas traditions can trace their root back to Celtic winter solstice traditions. As we approach the longest day in what has felt like the longest year, we look forward to a period of rest and renewal. Last years Covid Christmas reminder was that meaningful experiences matter more than stuff and that Christmas can be a lonely time for many people. Please remember to take lateral flow tests before going to events or when meeting friends to protect both you and each other, check in on your elderly neighbours, shop local, support the arts and look out for each other. We will continue to monitor and follow the government plans as they are announced. We hope that our combination of Covid-19 safety measures and monitoring means that we will be able to keep our venues open and our visitors safe opening at 100% capacity from 2022.
Wishing you safe and peaceful holidays,
Kathryn Chiswell Jones, Company Manager