Alaric Hobbs – Residency Review
Artist Alaric Hobbs is interested in how politics affects our built environment and surroundings. Following his residency at The Vestibules, and subsequent exhibition at Centrespace Gallery, Artspace Lifespace caught up with him to chat about his work and the experience of holding a solo exhibition.
ASLS: Hi Alaric, your recent exhibition explores themes of hostile architecture where public spaces are designed or modified to exclude groups of people. What is the most insidious example of hostile architecture you've seen?
AH: The most insidious example that I have seen online is Lakewood Township in New Jersey, USA, cutting down trees in the town square because homeless people were able to find shade beneath them. Others in the local community complained about urinating in public. Personally, I find this extreme. It probably costs the same amount of money to install a urinal booth as it did to cut down numerous trees. And in person, the most insidious example I have seen is here in Bristol, where a tanning salon installed sprinklers with an automated system that comes on in the evening and drips water from the roof, making the area unusable for rough sleepers. It then shuts off in the morning. I can understand the frustration if some people are making a mess, plus the salon considering their customers' welfare etc, but it's as if those sleeping rough are being punished for being homeless.
ASLS: What are you researching now?
AH: Moving forward from my recent '(Host)ile' project (where 2 sculptures were made at The Vestibules residency in Bristol, England) which discussed hostile architecture, and the many facets of abrasive measures to deter people, such as sex workers, to the homeless and asylum seekers. I have begun researching for a new project which discusses how British imperialism (past and present) causes climate injustice, which is affecting people in countries from Pakistan to Zambia and Sierra Leone.
ASLS: Which other artists / activists have inspired your work?
AH: From the political side, in regards to this residency and my '(Host)ile' project, one particular artist whose work I admire is Darren Cullen, who is also known as Spelling Mistakes Cost Lives. All his work comments on injustice and environmental matters, of which I am passionate about both. On a personal side, I would say my friend Jason Gringler, who is a great artist also, has inspired me to push my own previously rigid perfectionist ideals, and rekindled my love for sculpture in a way that makes my sculpture more experimentative and playful and my approach less narrow-minded.
ASLS: How was your overall experience of developing and holding an exhibition?
AH: This was my largest and longest project to date. I really thrived on the research and sculptural development during the first 6 months and then found the latter 2 months to be slightly uneasy and frustrating, as I was unaware of how some of the pieces would seem until they were in the gallery space and was eager to see how the exhibition would look altogether. I am used to holding exhibitions, however, and found this experience to be a reminder of when I'm my most authentic self.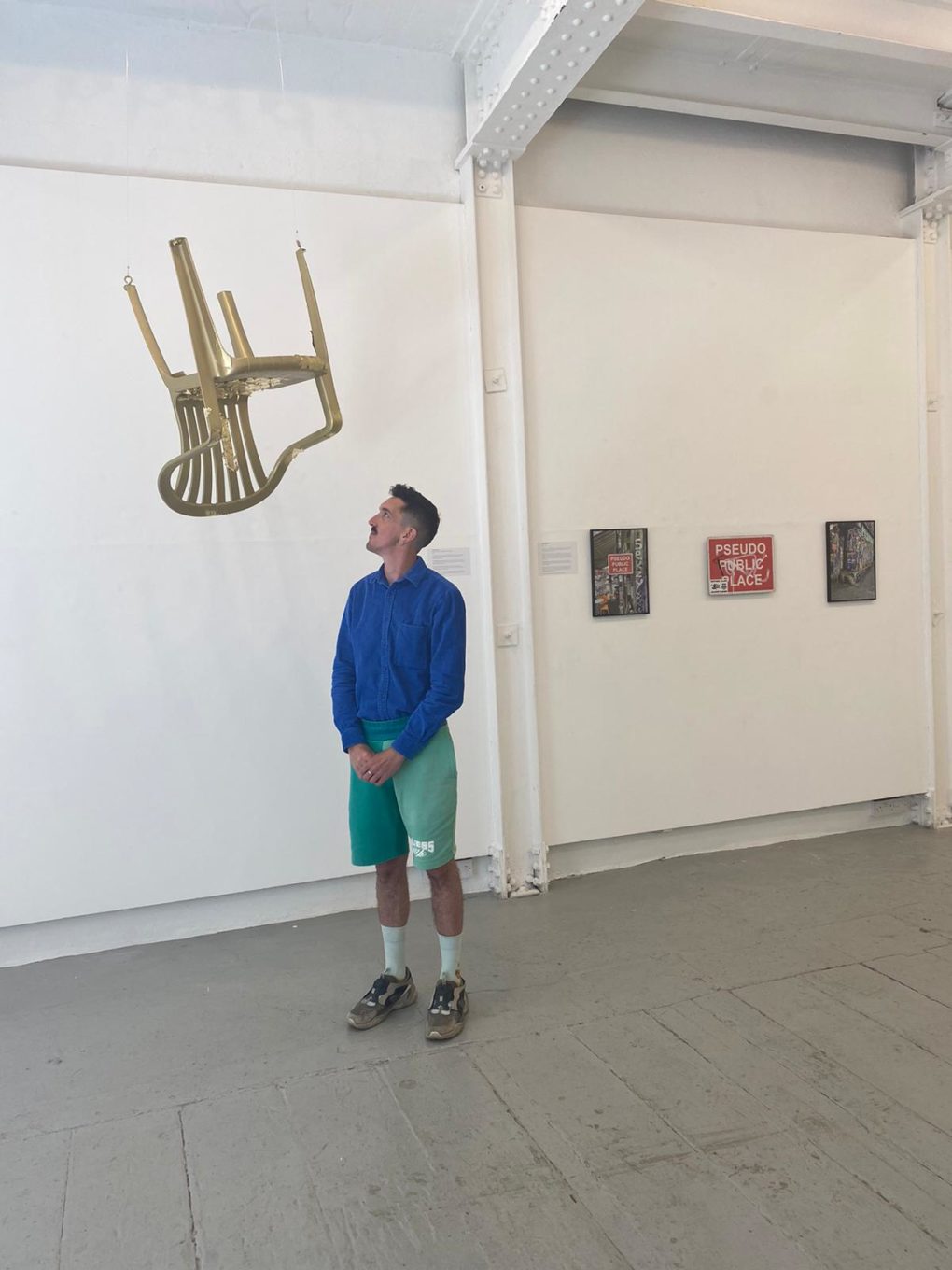 ASLS: What advice would you give emerging artists planning to hold an exhibition?
AH: Definitely give yourself space and time to reflect and develop. From my experience as an artist and having previously been a metal worker for 4 years, I've learnt that nothing in the creative industry goes according to plan on the first try. For example, I gave myself an extra day to install if anything went wrong and eventually had time left over to check everything in the gallery and, therefore, was less stressed.
Follow Alaric on instagram or see his website for updates on his work.
If you're interested in having some free residency time to develop a creative project please see our residency information.