Traditional Cacao Ceremony – 11th March, 1pm – 3pm.
It's the perfect time to open up and flow with the beginning of the Spring, preparing you for adventure, fun, joy, connection and all the day to day miracles that this year has for you. The Dreaming Circle group will share Ancient Medicine songs from Latin-American nations, ready to heal your heart. At the end of the ceremony it will be a time to share our experiences. Ceremony guided by Ricardo Goni (Mexico) a Mexican Medicine Man rooted in the Mayan traditions. ​In 2012 Ricardo started a Peace Journey with the blessing of the Mayan Counsel, walking with Juan Carlos Reyes around Mexico, Ricardo continued the Peace Journey to South America and he is expanding now the Ancestral Traditions to Europe.
Cost £26, book via eventbrite; https://www.eventbrite.co.uk/e/traditional-cacao-ceremony-bristol-spring-celebration-tickets-493725384917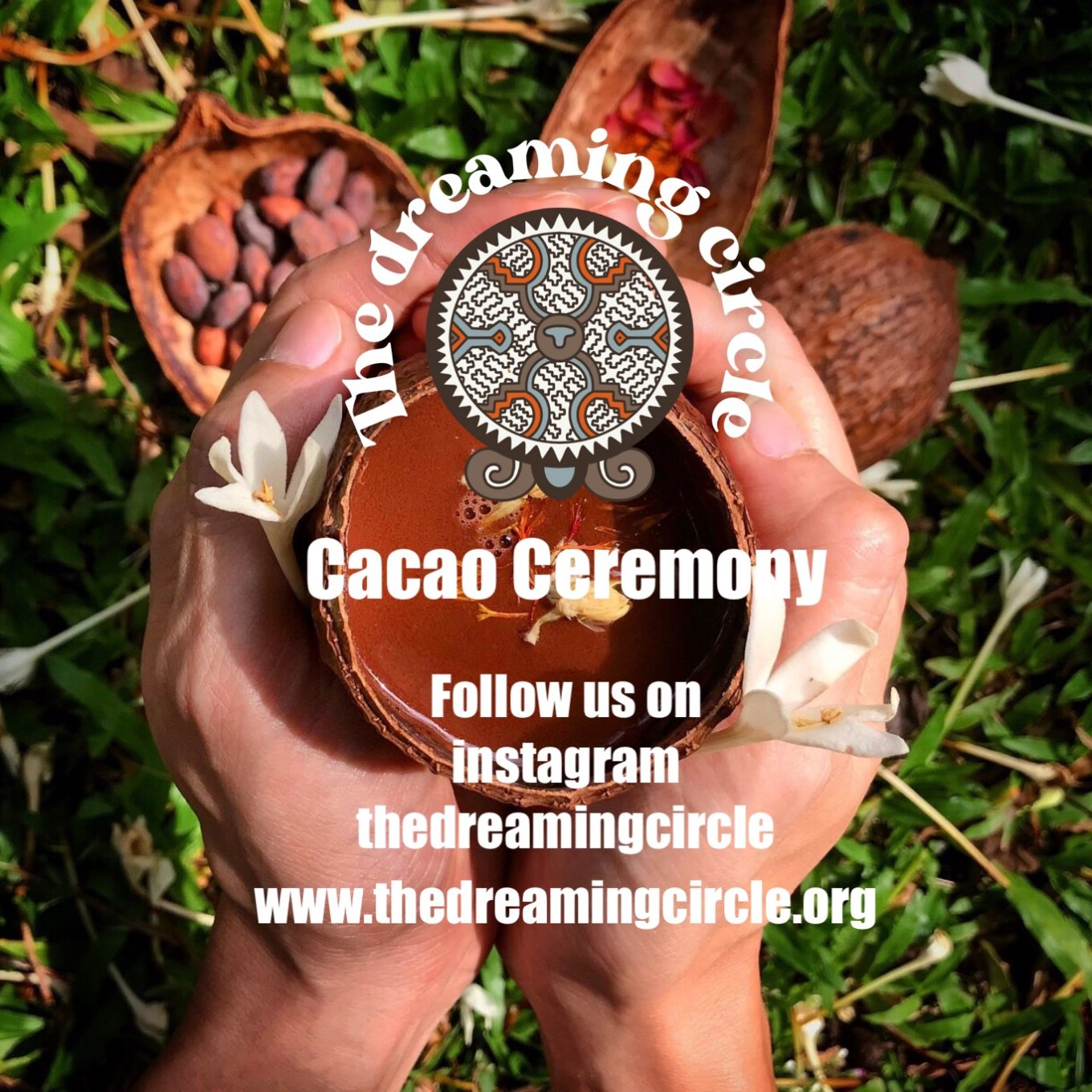 Tickets are not refundable but the name of the participant can be changed, please let us know in advance.If you test positive to Covid 10 days in advance, you can reschedule for a future ceremony, you will need to provide your positive test.
This type of healing with ceremonial cacao is for those who want to:
Recognize what is stagnant and heal it.
Realign with the intelligence and wisdom of the heart.
Let go and heal that which no longer serves you
Accelerate and activate your self awareness.
Have a clearer mind; increasing focus and alertness, immune system as well.
Increase and regulates your sexual energy, reduce stress levels.
Increase your energy and enthusiasm by being in a higher mood.
And for all those people who wish to activate the wisdom of the heart to heal it and expand it in a loving vibration, to follow our soul purpose!