Performance Irish Dance with Horizon Dance Company
Irish dance is an exciting art form that is loved throughout the world. This class is aimed at intermediate / advanced adult Irish dancers that are interested in sharing their passion and connecting with audiences through performance. We will learn and perfect choreography in both traditional and modern styles, working as a team to create fantastic show pieces.
Horizon Dance Company inspire adults to pursue their passion for Irish dancing. We believe in striving for a high standard while celebrating the art form in a supportive environment. Classes are taught by qualified Irish dance teacher Katie Smith TCRG. Katie has 24 years' experience in Irish dance performance, dancing at prestigious venues including Harrods, Trafalgar Square and Move It London.
This class is registered with the Irish Dancing commission, An Coimisiún Le Rincí Gaelacha. Class fees are £44 paid monthly. Pre-booking is essential at this time.
If you are an experienced Irish dancer interested in joining our team, or looking to find out about our other classes across Bristol and online, please contact Katie via info@horizondancecompany.com or 07745149824.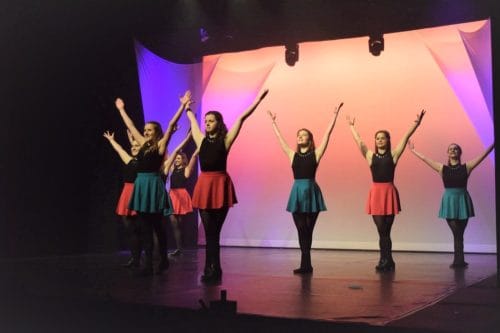 Rest assured, your safety remains our priority. We have put in place a number of guidelines to make sure you can get back to enjoying our brilliant space:
2m social distancing is in place for all classes.
There will be at least an hour break between each class for cleaning and ensuring no crossover between classes.
Everyone will need to arrive and leave in suitable clothing for the class.
Booking and paying will take place before the class (no drop-ins).
We have extra sanitising and cleaning facilities throughout the building, including hand sanitiser points.
And of course, if you show any symptoms, for your safety and for others, please cancel your booking and do not enter the building.