Language Of The Earth, A Celebration Of Aboriginal Art. 6th – 22nd December
Coe Gallery is proud to present their Christmas exhibition, 'Language of the Earth', from 6th – 22nd December at The Vestibules.
Open weekdays 10 – 6pm, Saturdays 12 – 3pm.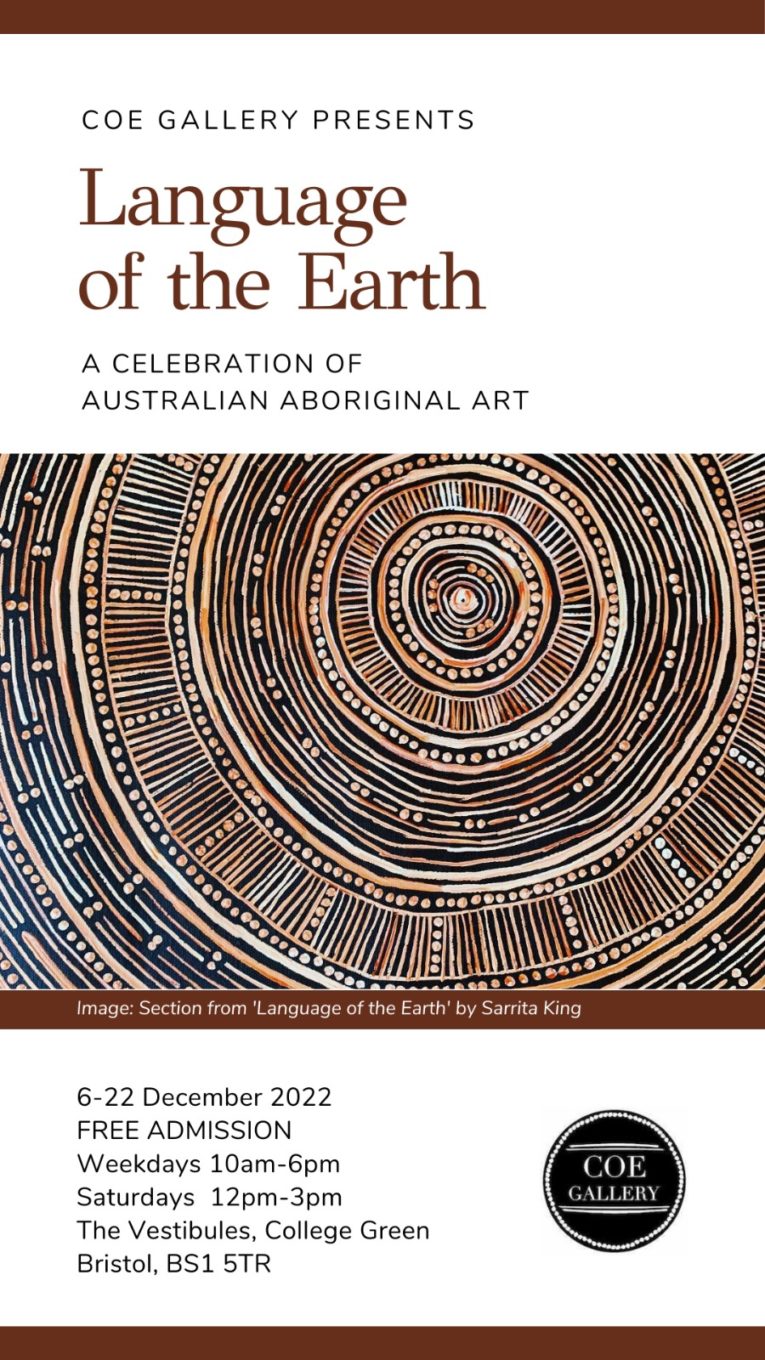 Coe Gallery is the UK's first Aboriginal owned gallery dedicated to supporting Emerging and Established Aboriginal artists, providing them with fairer representation and visibility within the UK. Created in 2022 by artist and curator Jasmine Coe – Coe Gallery takes its name in honour of Jasmine's father, Aboriginal activist Paul Coe and family.
Coe Gallery acknowledges the Traditional Owners of Australia and the lands and waters on which they live, since time immemorial. We pay our respects to elders past, present and emerging.