We are from Dust Artspace Ashton Court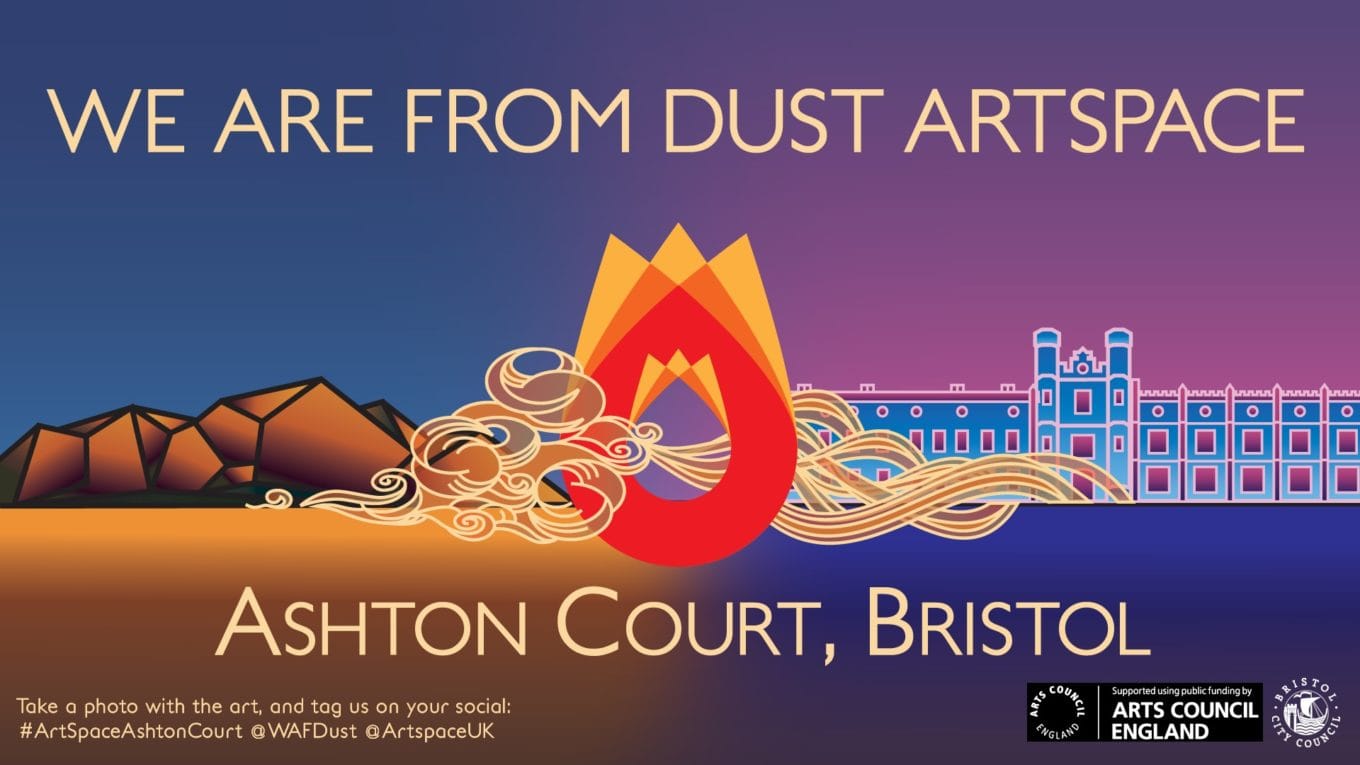 December sees the exploration of Ashton Court Estate's grounds as an art park, exhibiting sculptures from both the UK and USA to explore ideas of play, protest and transformation.
FREE FAMILY FRIENDLY EVENT
The collaboration between We Are From Dust and Artspace Lifespace will consist of an exhibition of four artists taking over the grounds around the Arts Mansion. The first installations representing activism from Hugo Farmer are positioned in front of the mansion on the South Lawn. Bristol Boo by Paige Tashner is situated in the Cafe Courtyard and Zlatico by Cjay Roughgarden is located in front of the South stairtower
With support from Arts Council England, artists Paige Tashner, Hugo Farmer, Andrea  Greenlees and Cjay Roughgarden will form an interactive trail of immersive artworks. We Are From Dust are a London-based arts organisation dedicated to bringing the transformative power of interactive art to public spaces. In collaboration with Bristol-based arts organisation Artspace Lifespace, they have brought together artists whose work can usually be seen in the Nevada desert during the Burning Man festival, with artists from Bristol and London dealing with contemporary issues of voice, self-reflection and protest. 
The park will be free to attend as usual. In January we will install the final piece, transparenza which represents moving forward into the light and a renaissance. When tier restrictions allow in 2021 we will reschedule our postponed launch event with walkabout circus performances and special guests Air Giants who will be showcasing two of their beautiful expressive large-scale soft robotic sculptures.
When to vist? During Ashton Court Estate Opening Times
Where: Bristol Boo – Courtyard; The Sargant, Ohm Boy & The Priest – South Lawn beside the Main Door; Zlatico – opposite the South Stairtower.