Modern / Jazz Dance Class – Tuesdays 6.15 pm
with Herbert DesLauriers and Marianne Machin
Each block of classes will be shared between Herbert and Marianne, bringing their two disciplines of Graham Technique and Jazz together. These styles are different yet connected…technical, musical, ugly/beautiful, passionate, and a little bit sexy. Each class will comprise a warm-up, technique exercises and routine taught across 6 weeks or so. Herbert and Marianne will lead a few weeks each, and both work on the same routine – like a dance relay! You will get the benefit of two experienced teachers, choreographers and performers and sample the Graham and Jazz styles in a unique way.
Tuesdays from 24th January, 6.15pm to 7.15pm
£9 per class, for enquiries, email: sparklemotiondance@hotmail.co.uk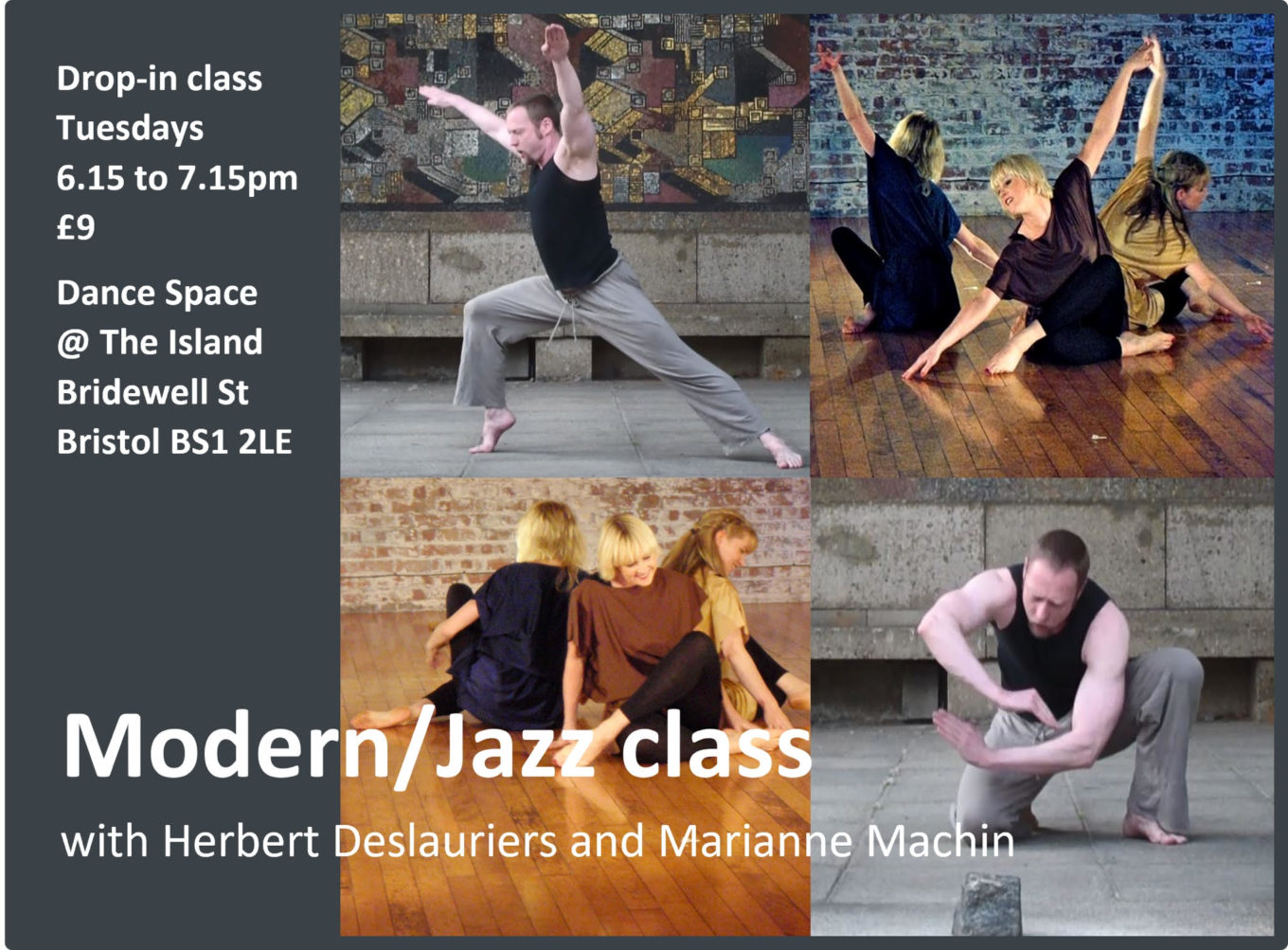 Herbert earned a degree in dance and choreography from the Amsterdam University for the Arts with continuing studies with Alvin Ailey and Martha Graham dance schools. He spent many years dancing with Tanzatelier (Sebastian Prantl) in Vienna as well with the A.L.M. dance company in Graz Austria. He has also danced in many industrial shows throughout Germany and France. He has also choreographed for various dance schools and performance art companies throughout Nordrhein Westfahlen. Herbert has choreographed and appeared as a feature dancer with both Bristol and Bath Opera companies. Herbert has also been seen in the Collabo project produced by London's Avant Garde Dance Company.
Marianne is a Bristol based choreographer, dancer and teacher. She performed with her dance troupe, Sparklemotion for 15 years and now choreographs as onlychilddancer. Projects and collaborators include Guilty Pleasures (club night), Metronomy (band), Mike Baldwin (director), David Wilson (director), Sea Power (band), Bryony Kimmings (live artist) Boogaloo Stu (cabaret artist) and DTYM (beloved Bristol club night).
Take a look at Marianne's work here: www.mariannemachin.co.uk