Circus Fitness & Flexibility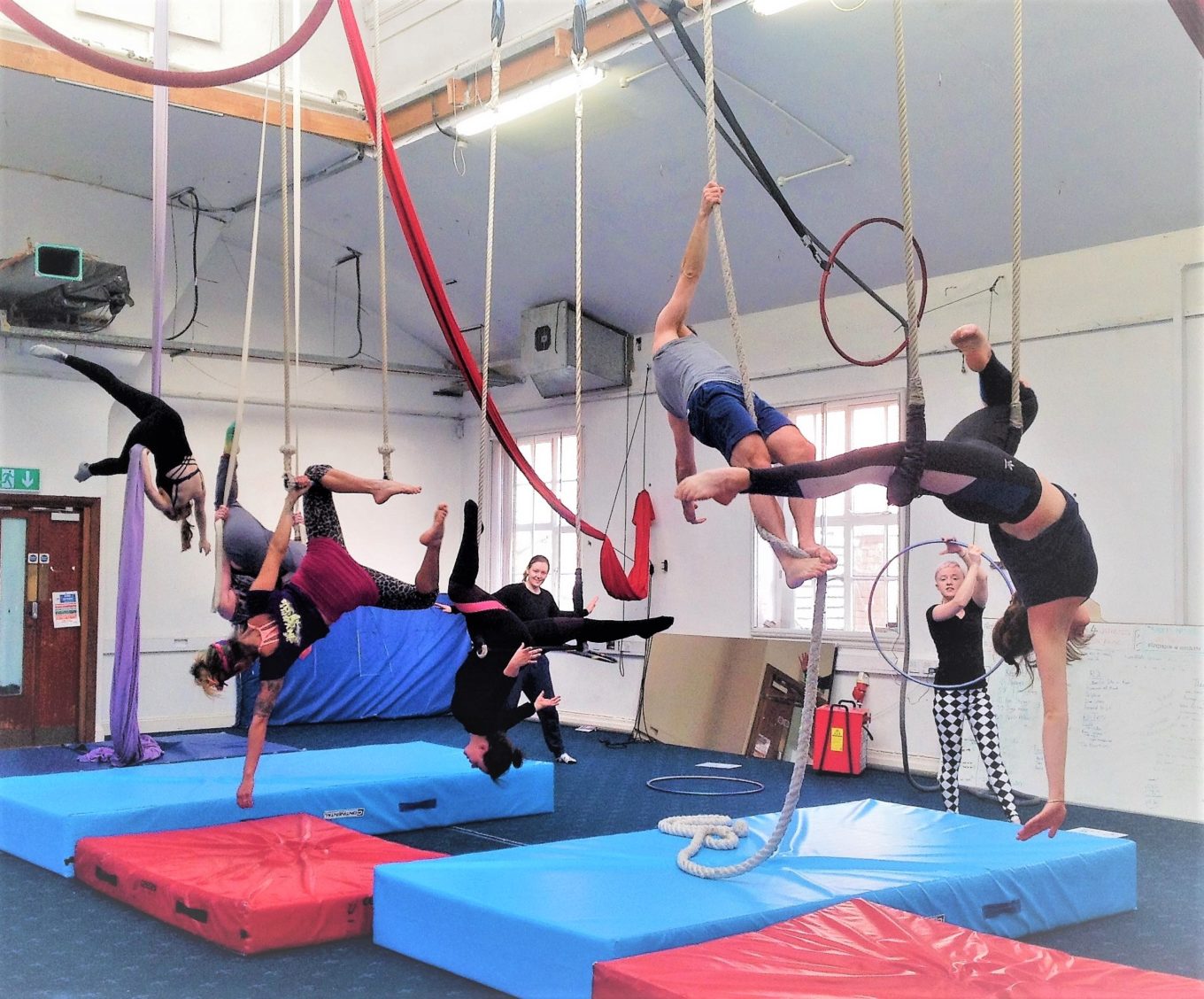 A fun, fast-paced, music-fuelled, weekly circus circuit class incorporating acrobatic and aerial technique, conditioning and flexibility. Circus Fitness is designed to challenge and invigorate you in a friendly and supportive atmosphere, ready for the start of the weekend. It's a good introduction to circus for complete beginners and an opportunity for skill-specific conditioning for current circus students.
Bring water and leggings for aerial work, high-waisted shorts or a leotard may also make some exercises more comfortable.

Fridays, 6.00 pm – 7.15 pm
Move GB
3 Class Pass £30
Taster £10
Drop in £15
Donna MacLean
After first encountering static trapeze classes at Circomedia, Donna developed a passion for Rope and has also recently been training on Straps. She has trained in Bristol and Toronto and has learnt techniques which draw from many different fitness and circus practices. Donna understands the challenge of achieving and balancing strength, agility and flexibility for those who have come to circus from a wide range of backgrounds. She is motivated about creating an inclusive, eclectic and energising mix of great tunes, fitness, cardio, physio, stretching and circus conditioning exercises to help everyone improve their physical confidence and ability, both on and off the equipment. Donna has performed multi-media doubles and solo rope and static trapeze. She also creates performance platforms at The Island, Bristol which allows professional and amateur performers from a wide variety of disciplines to collaborate and create new work and shows together.

Phone number: 07748990925