Art Class with Rose (online)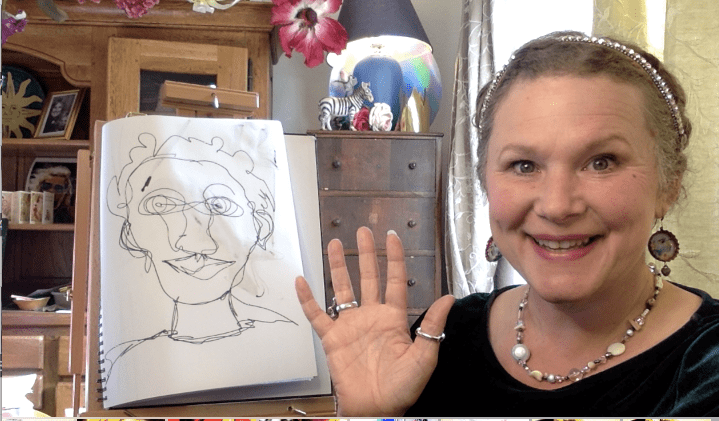 Thanks for joining us for Introduction to Drawing. There are six more FREE sessions of THE ISLAND PRESENTS: ART CLASS WITH ROSE (Online) coming up in Jan!
Introduction to Watercolours (3 sessions)
Materials required: pencils, lots of paper, watercolour and brush set.
Jan 6th – Shading

You will need some interesting objects and a lamp/light source to make shadows abstract expressionism.

Jan 13th – Abstract expressionism
Jan 20th – Portraits

Bring photos and/or a mirror to work with.
Introduction to Mixed Media (3 sessions)
Materials required, pens and pencils, paper, paints & brushes, card (including an empty box), glue, scissors) sellotape.
Jan 27th – Portrait collage
Feb 3rd – Landscape collage
Feb 10th – 3D Box Collage